If Scary Is What You Love, Then Here You Go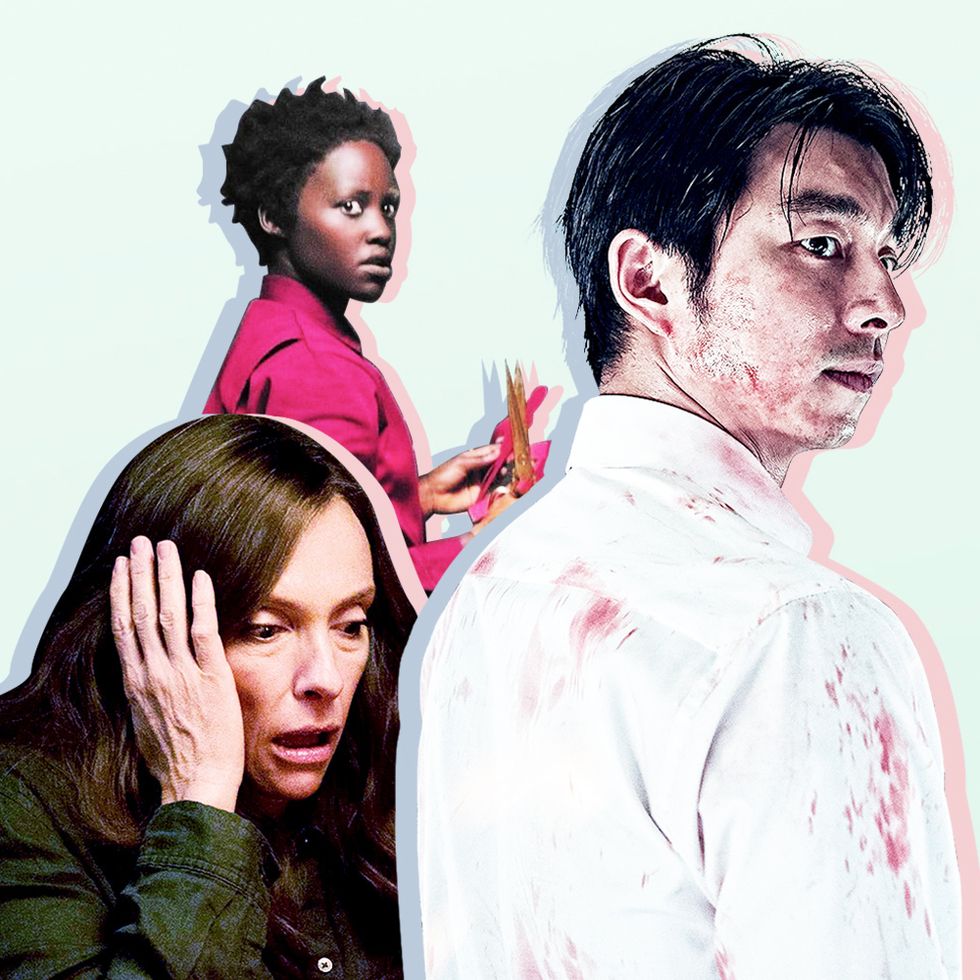 The horror genre has, at times, been pushed aside by cinema heads for its campy and formulaic tendencies, but there's a reason real fright-fest films haven't met their demise. They're, quite literally, haunting. Emotionally manipulative. Perhaps the most visceral movie watching experience around. Ask even the harshest of critics about the scariest movie they've ever seen, and it's always one that they will never forget, whether they like it or not.
Maybe it's that very underdog nature of the genre that primes us to be caught off-guard when a great one comes along and scares the living daylights out of us. Just when we think we've become desensitized to jump-scares and gore, a narrative arrives that leaving us pining, with no avail, for some sense of levity or resolution. Watch them during Halloween, and the reaction is amped up even more.
As we find ourselves in a Renaissance for good horror films, now is the time to dive in. If titles like Candyman, A Quiet Place II, and Antebellum don't scare you, you may need a pulse check.
The Hunt
The Hunt was one of the last movies to come out in theaters, traditionally-speaking, before the pandemic hit in 2020—meaning, if you don't remember it, it's because plenty of real life horror was soon in the way. The political satire mixes The Hunger Games essence with liberal elitism and far-right extremism for a somewhat messy, and completely troubling, depiction of our current times. It is also is genuinely terrifying, with a heaping side of gore and violence.
Midsommar
AMAZON APPLE
You'd be hard pressed to think of a film with as cheery a color palette, but as menacing a tone, as Midsommar. From the twisted minds at A24, the film takes place in Sweden in a small town's midsommar festival. And when a couple (who should not be together) arrive with their friends (who honestly aren't much better), shit hits the fan. Let's just say that there's gore, a bear suit, and a really dazzling food spread that would be appetizing if everyone didn't keep dying.
His House
NETFLIX
Brilliantly crafted and remarkably original, His House subverts the expected horror movie tropes and presents a film unlike any before it. The movie follows a South Sudanese couple who manage to escape the throes of war in their home country of South Sudan, only to come to England and discover that they're dealing with a new threat… of the supernatural variation.
Train to Busan
AMAZON ITUNES
South Korean action horror film Train to Busan places the typical zombie apocalypse genre in a new container, as it follows one father and daughter's trip across the country by train as they learn that the country is becoming overrun by a plague.
Us
AMAZON HULU
Jordan Peele's sophomore directorial feature Us stars Lupita Nyong'o as the mother of a family who finds themselves under the attack of a mysterious group of strangers that are their exact doppelgängers.
Insidious
AMAZON ITUNES
Patrick Wilson, Rose Byrne, and Barbara Hershey star in the first installment of the Insidious series, in which a family faces the reality that their son has fallen into a mysterious comatose state where he becomes possessed by otherworldly spirits.
The Witch
AMAZON ITUNES
The first partnership of Lighthouse director Robert Eggers and beloved production company A24, The Witch is set in 17th-century New England and follows a Puritan family who is quick to blame the disappearance of their son on their daughter. Suspecting she is a witch, they battle between their familial bond and dark forces that might prove more powerful.
Source: esquire
Get updates and special deals.. Subscribe to our newsletter!