Cover Interview With Rapper, Producer & Businessman; E.L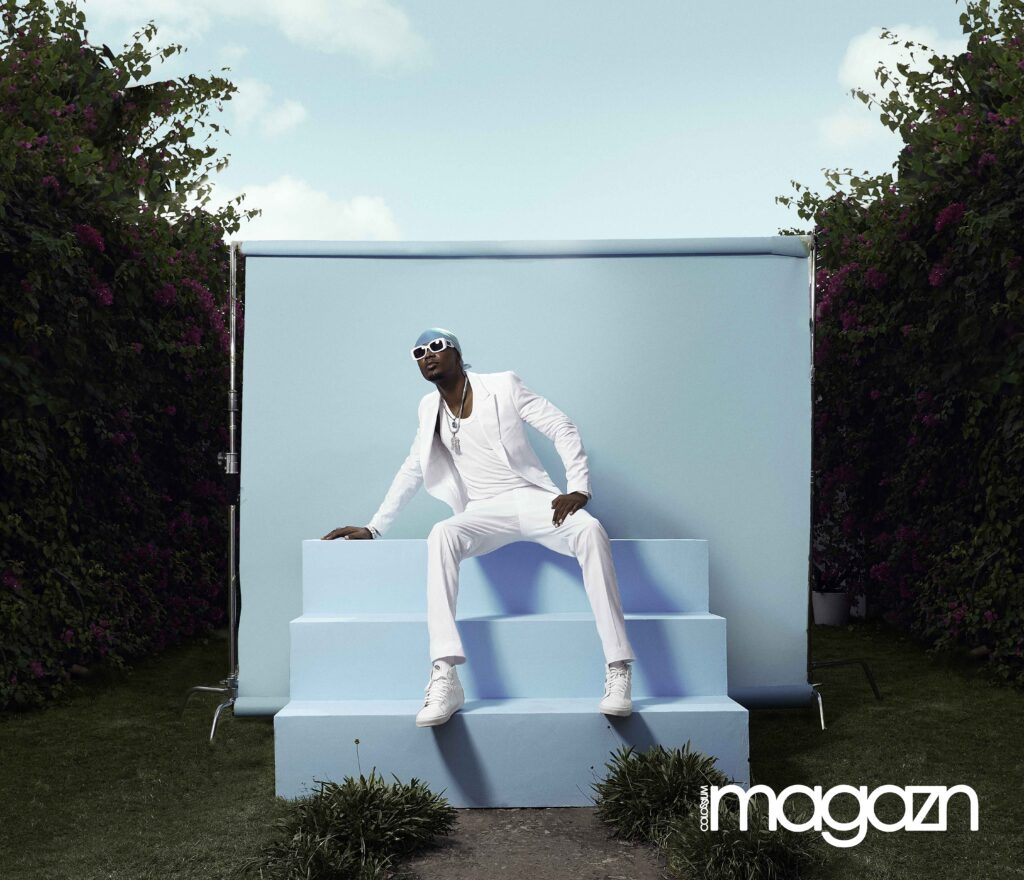 "Let me tell you something. The fact is if you sell your music purely to Ghanaians you will lose. Ghanaians music fans don't buy music with hard currency – they patronize music with fandom."
Eugene Ossei: It's great to be talking to you today. How's your new album doing?
E.L: It's doing great. It was released a couple of weeks ago and fans love it.
E.O: Are you addressing social issues in your new album?
E.L: No I'm not, honestly. I am at a place in my life right now where I've realized that if things are going to change in our society then it has to be a conscious movement by the people affected – but that's not the aim of this album. The aim of this album is to express my love for music and have as many people as possible to experience that. I didn't go into this project to preach but to make music.
E.O: Who do you have on this album?
E.L: I have some of my favourites…I have the likes of Oxlaide and Sarkodie on it.
E.O: Which of the songs on the album will you say is your favourite?
E.L: I love all the songs on the album. They're like my children. I don't love them all the same but I love them – you know what I mean.
E.O: I know you're a producer as well. What role did you play on this album?
E.L: I took the front seat on this album. I actually produced about 50% percent of the album with the rest being handled by producers like Pee OnDa Beat who is my go to person when it comes to beats.
E.O: Which comes easy to you – producing or performing?
E.L: There's really no line drawn with this. It's more like a Yin-Yang situation. They influence each other. There are times my beats influence the lyrics or vice versa. It's inseparable for me.
E.O: Hammer of The Last Two has come out to say he's going out of music to focus on his bread business, what's your take on it?
E.L: It's a very emotional game. If you don't have the patience for it or you don't have emotional capacity to handle all the drama, the backstabbing and cut throat nature of it – you won't want to have anything to do with it. I have been at this place several times so I understand his decision to quit music and focus on his business which is going well for him. If it's a passion thing you will always come back to it and I believe he's very passionate about music but when responsibilities begin to pile up your focus changes. You begin to look out for things that will sustain you and your family. I think as a music artiste you need multiple sources of income to enable you focus on your passion.
E.O: You will hardly hear artistes in the West quit music to focus on business. Will you attribute Hammer's decision to the state of Ghana's music industry?
E.L: Let me tell you something. The fact is if you sell your music purely to Ghanaians you will lose. Ghanaians music fans don't buy music with hard currency – they patronize music with fandom. You can't prosper as a music artiste in Ghana buy selling music to Ghanaians. It's challenging to make it here in Ghana as a music artiste.
Get the full interview in our October 2021 issue. Click the cover below to download it.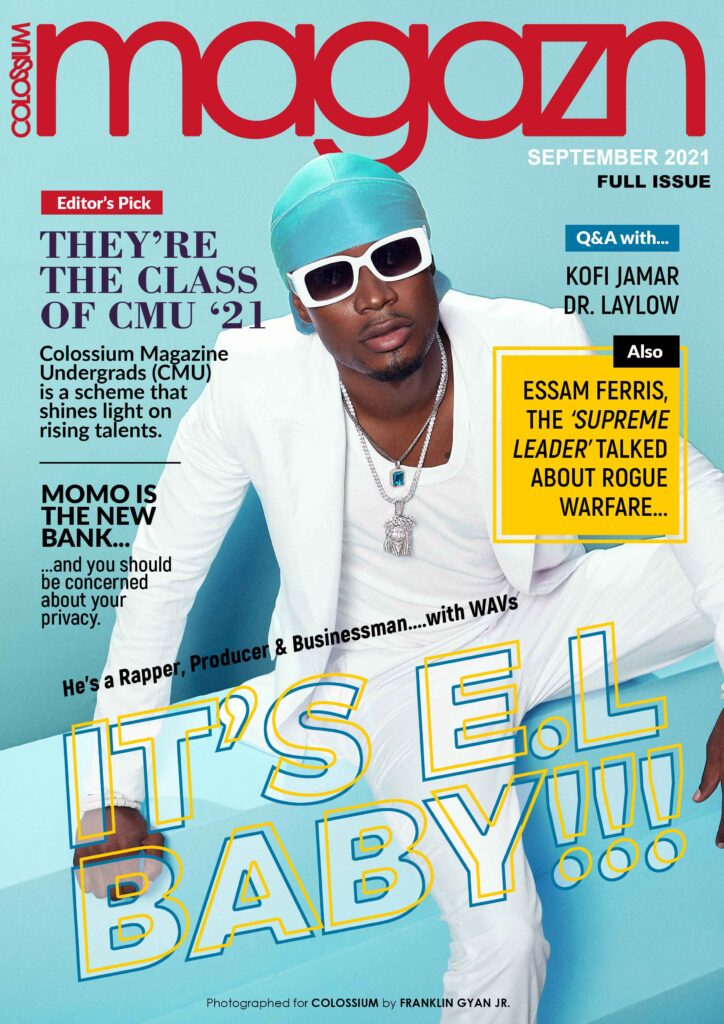 ---