Cover Interview With Rapper, Producer & Businessman; E.L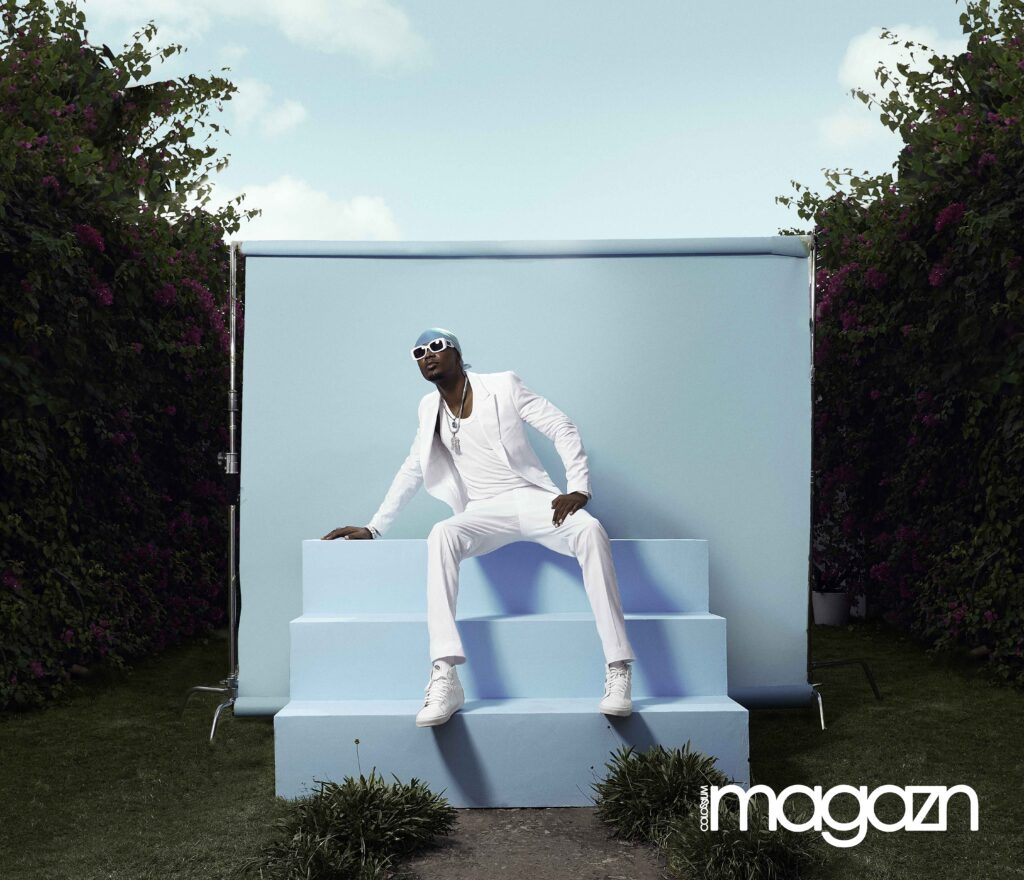 "Let me tell you something. The fact is if you sell your music purely to Ghanaians you will lose. Ghanaians music fans don't buy music with hard currency – they patronize music with fandom."
Eugene Ossei: It's great to be talking to you today. How's your new album doing?
E.L: It's doing great. It was released a couple of weeks ago and fans love it.
E.O: Are you addressing social issues in your new album?
E.L: No I'm not, honestly. I am at a place in my life right now where I've realized that if things are going to change in our society then it has to be a conscious movement by the people affected – but that's not the aim of this album. The aim of this album is to express my love for music and have as many people as possible to experience that. I didn't go into this project to preach but to make music.
E.O: Who do you have on this album?
E.L: I have some of my favourites…I have the likes of Oxlaide and Sarkodie on it.
E.O: Which of the songs on the album will you say is your favourite?
E.L: I love all the songs on the album. They're like my children. I don't love them all the same but I love them – you know what I mean.
E.O: I know you're a producer as well. What role did you play on this album?
E.L: I took the front seat on this album. I actually produced about 50% percent of the album with the rest being handled by producers like Pee OnDa Beat who is my go to person when it comes to beats.
E.O: Which comes easy to you – producing or performing?
E.L: There's really no line drawn with this. It's more like a Yin-Yang situation. They influence each other. There are times my beats influence the lyrics or vice versa. It's inseparable for me.
E.O: Hammer of The Last Two has come out to say he's going out of music to focus on his bread business, what's your take on it?
E.L: It's a very emotional game. If you don't have the patience for it or you don't have emotional capacity to handle all the drama, the backstabbing and cut throat nature of it – you won't want to have anything to do with it. I have been at this place several times so I understand his decision to quit music and focus on his business which is going well for him. If it's a passion thing you will always come back to it and I believe he's very passionate about music but when responsibilities begin to pile up your focus changes. You begin to look out for things that will sustain you and your family. I think as a music artiste you need multiple sources of income to enable you focus on your passion.
E.O: You will hardly hear artistes in the West quit music to focus on business. Will you attribute Hammer's decision to the state of Ghana's music industry?
E.L: Let me tell you something. The fact is if you sell your music purely to Ghanaians you will lose. Ghanaians music fans don't buy music with hard currency – they patronize music with fandom. You can't prosper as a music artiste in Ghana buy selling music to Ghanaians. It's challenging to make it here in Ghana as a music artiste.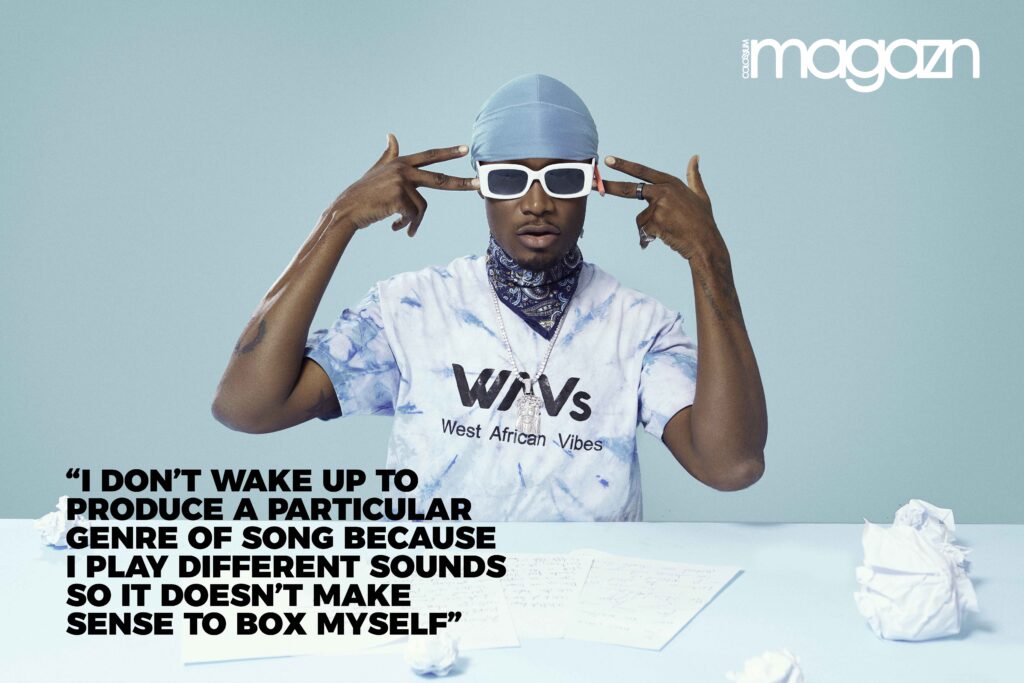 E.O: What kind of philosophy do you live by?
E.L: Do you. People always have ideas about our lives but we know ourselves better so we have to live our lives the way we deem fit so that we don't blame others when things go south.
E.O: Do you have any of the Skillions members on your album?
E.L: No, but I did have Jayso being very instrumental during the production process.
E.O: What is your most cherished moment with Skillions?
E.L: Wow…that will be the times we will be in a small room together writing lyrics with some producing beats. We will put our microphones in a cup. We were young then – we were Legon students and couldn't afford expensive equipment. Just remembering those days is really amazing.
E.O: …and there were no Spotify and Apple Music then
E.L: Yeah, so we will burn our songs on CDs then hit the road to see if we can get radio stations to play our music. We didn't know we will get here but here we are.
E.O: The world has changed so much. Today, we have Spotify doing business in Ghana. What does that mean to you as an artiste?
E.L: I think it's a validation for us. It's also good for music artistes to distribute their songs globally.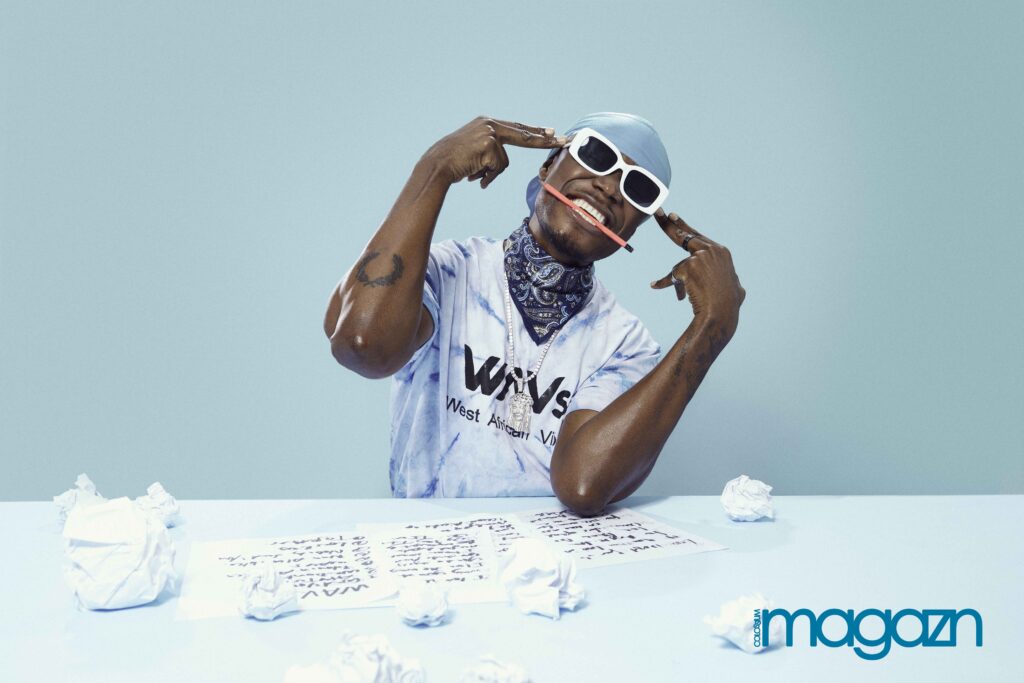 E.O: There's a new sound in town – Drill…
E.L: Drill is African rhythm just like Hip Hop. It's just something rebranded and bundled to us. If you listen to the elements of the drill sound you will get my point.
E.O: Is there a drill sound on your album?
E.L: No, there's no drill sounds on my album. I have songs I actually enjoy – not to say I don't enjoy drill; I'm actually warming up to it.
"I wrote this song when I was in New Jersey. I had this empty room with just an airbed – so it came from a place of reflection because I had moved from Ghana to the states and I was grateful. I'm actually non-religious these days."
E.O: What's the sound of this album?
E.L: There's no sound to it…honestly. There's Afrobeat, Azonto on it…in fact it is a very Afro sound. It's in fact very difficult to describe the genre of the songs for a Spotify playlist. I have a hard time describing the song. As an artiste I don't wake up to produce a particular genre of song because I play different sounds so it doesn't make sense to box myself. I think there's a time coming when songs will be 'genre-less' then we will put all these songs together and give them a name. A lot of things are going to change in the global music industry. Songs will be shorter because you need streams.
E.O: Apart from songs getting shorter in the future, what else do you see?
E.L: More options for listeners. More talents will join the music bandwagon. I see a future where people will have to trade music. People will auction their music.
E.O: There's actually a website for auctioning music…
E.L: Yeah, I got contacted once by some people to do that for me. Another thing is that music studios will become obsolete. I don't need to go to a studio to produce an album. I lie on my bed and record – I do it actually. I heard a minister wants to build studios for artistes but we don't need it. What we need are performance avenues.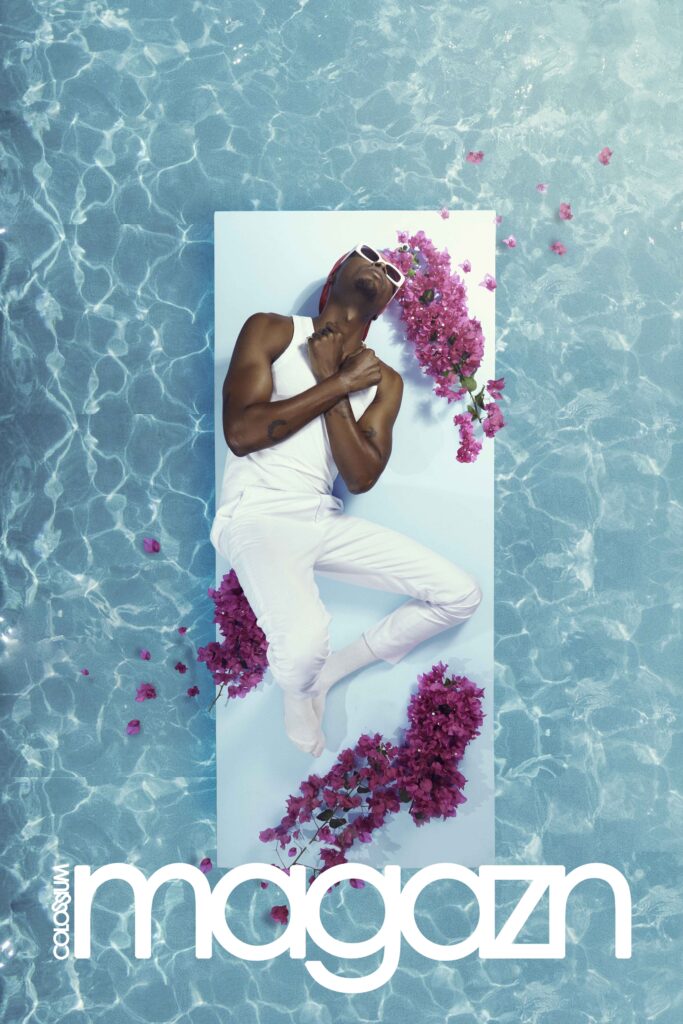 E.O: Talking about event centers, isn't that a private venture?
E.L: Well it shouldn't be so. It helps if it belongs to the people so that it benefits the people. If a private entity then people can be partial about it.
E.O: Let's talk about Azonto. What happened to it?
E.L: When I think about it; the word Azonto itself is demeaning. The word itself messed up the whole movement. It was bent to fail from the beginning. I think it's something Ghanaians had a fling with and that's it.
E.O: Koko, that's one of my favourite songs from you. What's it a true story?
E.L: Close. I wrote this song when I was in New Jersey. I had this empty room with just an airbed – so it came from a place of reflection because I had moved from Ghana to the states and I was grateful. I'm actually non-religious these days.
E.O: Do you think Ghana is ready to be a free and open society to accommodate the LGBT community?
E.L: We will get there. The West faced a similar situation and if we continue our current trajectory with consuming everything Western then we will get there soon. I am just sitting down sipping my tea waiting for the day it will be announced that it's legal. If we're doing drill music then same sex will be legalized in the future.
E.O: Would you say government should give them their rights?
E.L: It doesn't matter what I say. I'm leaving it for karma.
E.O: What happened to your relationship with BBnZ?
E.L: We just had issues that couldn't be resolved so at a point I had to exist to make way for some else.
E.O: It's been nice talking to you, E.L.
E.L: The feeling is mutual.