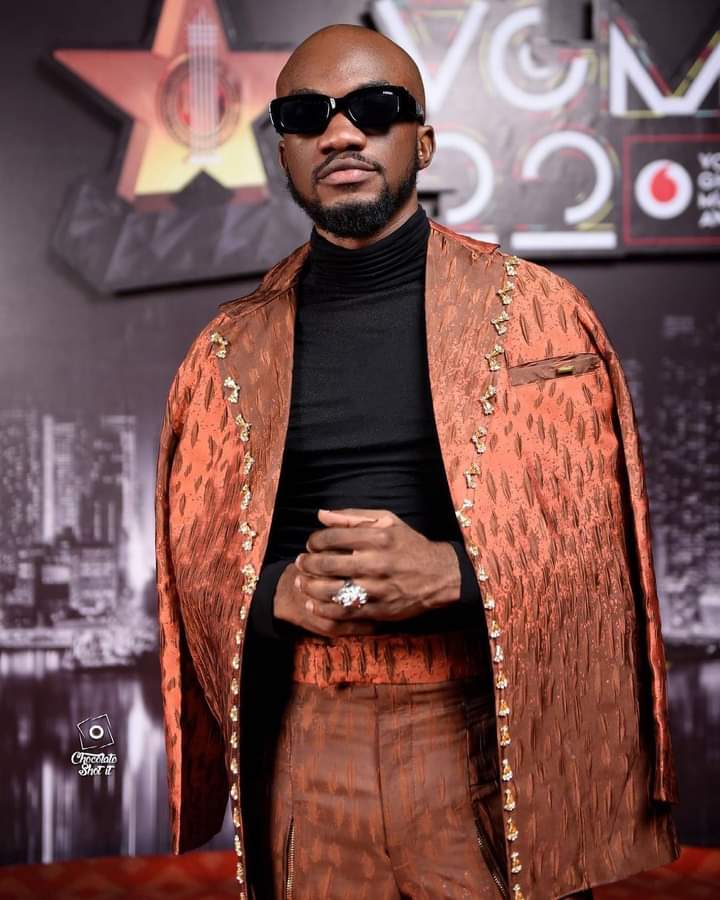 It's OFFICIAL: Here's Our BEST Dressed Celebrities At The #VGMA22 Red Carpet
Personally anytime I'm at an event, I look out for outfits that blows the mind away. Something amazing, and something stupendous and stunning. What and why they wear them is not what matters to me, what matters is the way the outfit blends perfectly with the colors of the event and how the outfit makes personalities stand out among the crowd.
Selecting the best from a high class of designers, classic outfits and outfits that takes breath away is so difficult but yet so important. These outfit has all the components of beauty, class, sassiness and it's also very comfortable.
 Eno Barony, graced the red carpet of the VGMA with an outstanding outfit. She looked super amazing, comfortable and cute. Eno Barony as we have always known her, never 'carries last' when it comes to her outfits. She is always on top of her dressing game.
Greatness is in every aspect of his life, being it producing sounds or beats or gracing red carpet event with an extraordinary outfit. Mix Master Garzy has really given me the chills and made the story of me asking why he is the "master" short. He is a master in outfits and producing, and as we always say; you can never outshine the master. Check out his outfit below…
Mr. Drew served the red carpet with an outstanding outfit. The colors were great, his outfit on the red carpet was like that of a 'Prince' going to save a lady in distress. He knew the occasion and he didn't disappoint. His stage outfit looked like something Ken in Barbie animation will wear to impress Barbie, it was really good and thumbs up to its curator. He served us an amazing dinner and supper, both outfits got some ladies drooling over him.
'Forever' singer, Gyakie gave us a classic image that will last forever. And I don't think we will find anything like this in a while, "never like this" again till another event, maybe then she will give us something sassier that what she gave us. Loved her confidence, because she knew she rocked the red carpet really good. She didn't just steal our hearts with her music but with her attire and style as well – she was our gorgeous Princess at the event.
---
Subscribe to our newsletter!
---
One thing that is somehow becoming a trade mark of Kelvin Boy, is his outfit. Every year is something different, something worth applauding. It gets fierce, strong and lovely every single year and this year tops them all. This was something we haven't seen before. The selection of his outfit was certainly done by the best, we were taken aback by this appearance. It was hot! So spicy, lively and full of energy. The attire was fierce and on fire.   
The just ended VGMA was a showcase of greatness, hard work and positive great energies. The Vodafone Ghana Music Awards 2021, set an agenda of being greater this year with the red carpet and it was fireworks. It was impeded with greatness though their wild red back ground interrupted the event a bit. Even at that, I really enjoyed the red carpet. The mix of the old and new generation was all we needed to enjoy the event and that's exactly what we got.