Live smatter with Google
Get ahead of the times with smart speakers, plugs, locks—any device made smart by Google.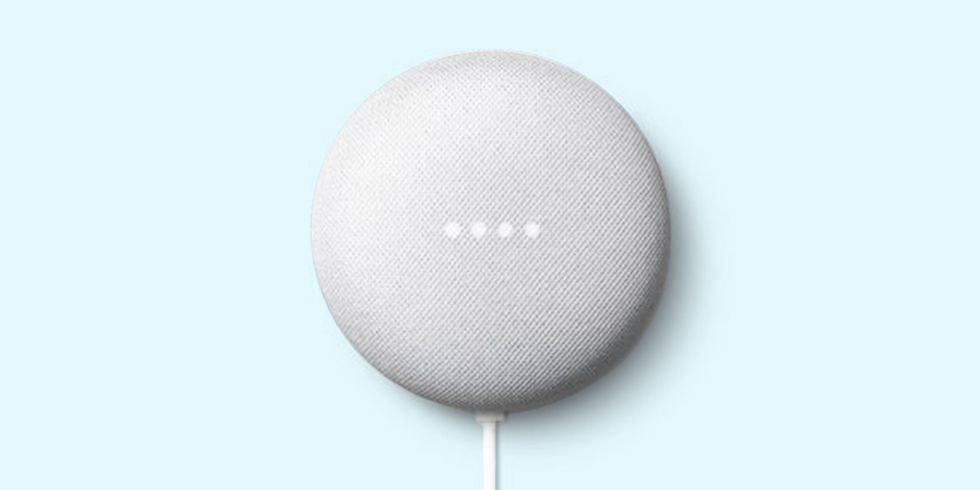 In a few decades, you'll be telling your grandkids this bedtime story: A long time ago, there was an era of peace between Siri, Alexa, and Google Assistant. But when the intercontinental cult of iSheep—snobbish sheeples for Apple—grew more aggressive against the non-iOS virtual assistant systems, it was up to Amazon and Google to defend their space in order to bring back the peace.
Really, they're all tech superpowers, and each could be the villain of that story. Apple is leaning into its Siri-controlled smart home speakers. The strategy of Amazon, led by a billionaire who's been blasted into space, is to launch a plethora of Alexa-enabled accessories for Echo, and it has been faring well in this consumerist war. But the real dark horse is Google Home, powered by Google Assistant. Google's entire ecosystem of smart products compatible with Google Assistant is grossly underrated. But people in the know-know know its benefits: control via the Google Home app or a gentle "Hey Google," audio and video entertainment, a top-notch line of home security devices, and a knack for looking fun. Alexa who? Siri where? Google Home is both the MVP and the VIP.
We've picked 10 of the best Google Home devices and gadgets to help you live the smart life you're meant to. Smart light bulbs, smart plugs, smart doorbells, smart locks, smart speakers, smart thermostats—toss out any command and these household bots will start serving. Because building a future world of peace-loving smart assistants starts from home.
Nest Hub 2nd Gen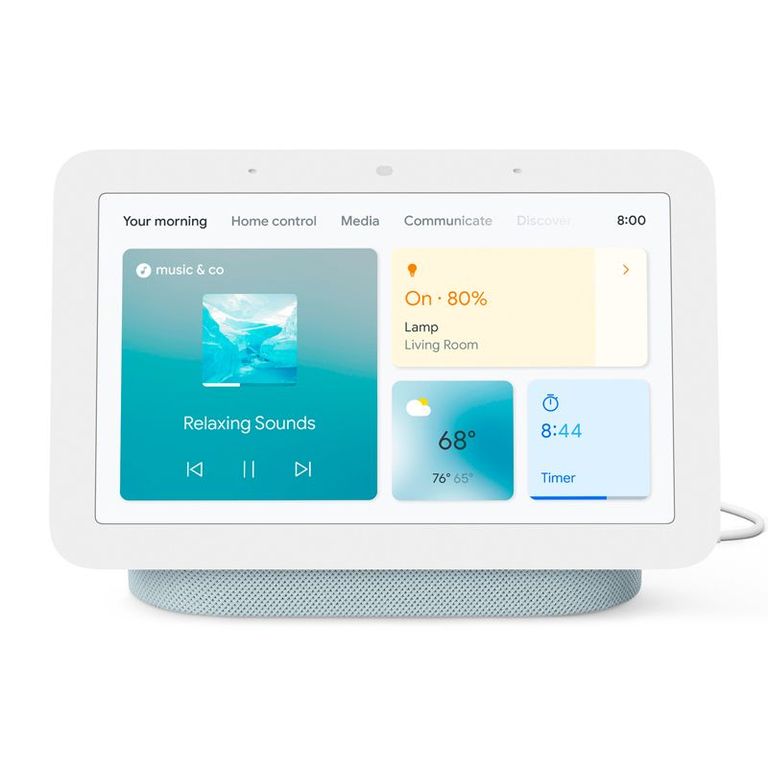 Hubba hubba. This display is command HQ for all of your Google Home devices. Steer it with your crisp voice or finger tap, and it will be the center of your daily life. On the day it arrives, you'll be using it to watch YouTube and Netflix, listen to music and podcasts, turn off the lights before leaving, lock the doors for the night, and wake you up the next morning. You'll get addicted to it, for sure. And if you don't, sue us, but not before getting a mount to secure it on your wall first. 
Nest Mini 2nd Gen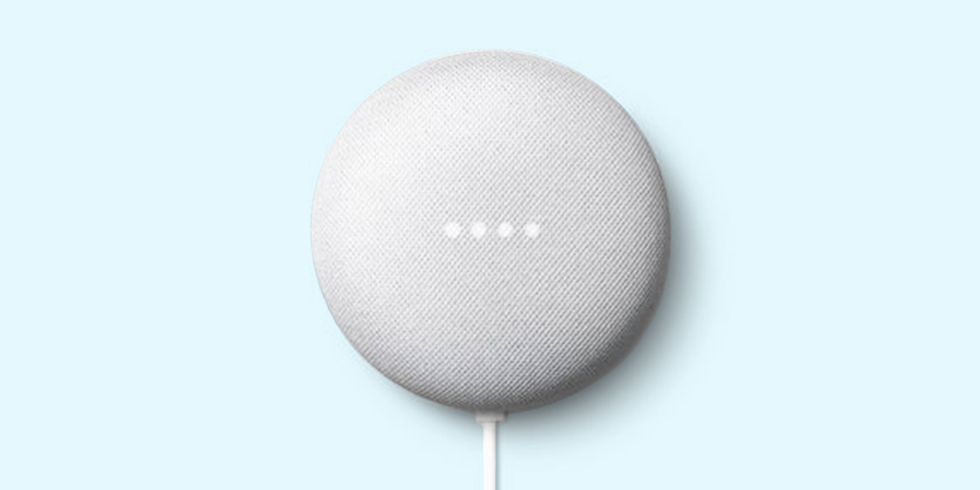 We told ya: Google knows how to make its gadgets look fun, or adorable. Yes, this thing is an uber-smart speaker with big sound. It's equipped with astute voice recognition to register your "Hey Google" commands, even from afar, so you needn't scream at the top of your lungs every time you want to change the song. By the way, the slogan for Nest Mini is "Just Ask," because it will respond correctly to pretty much all of your directives: dim the lights, turn off the AC, stop playing the news.
Chromecast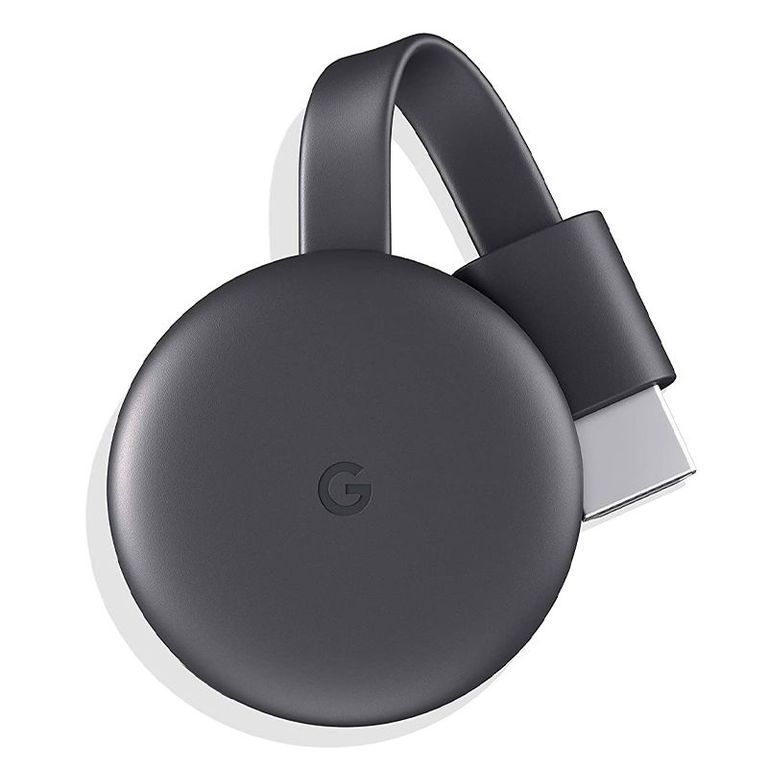 Forget about getting a new thousands-dollars smart TV, when Google's Chromecast can turn your HDMI-port TV into a smart one so you can stream content from phones, tablets, and laptops to it. And you should, because you don't want to watch The Crown or Spencer, the Super Bowl, and anything related to Marvel on a display screen that can be easily ruined by one coffee spill. Plus, you can multitask on your phone while watching the TV screen—the one habit that makes us feel alive.
Nest Cam – Outdoor or Indoor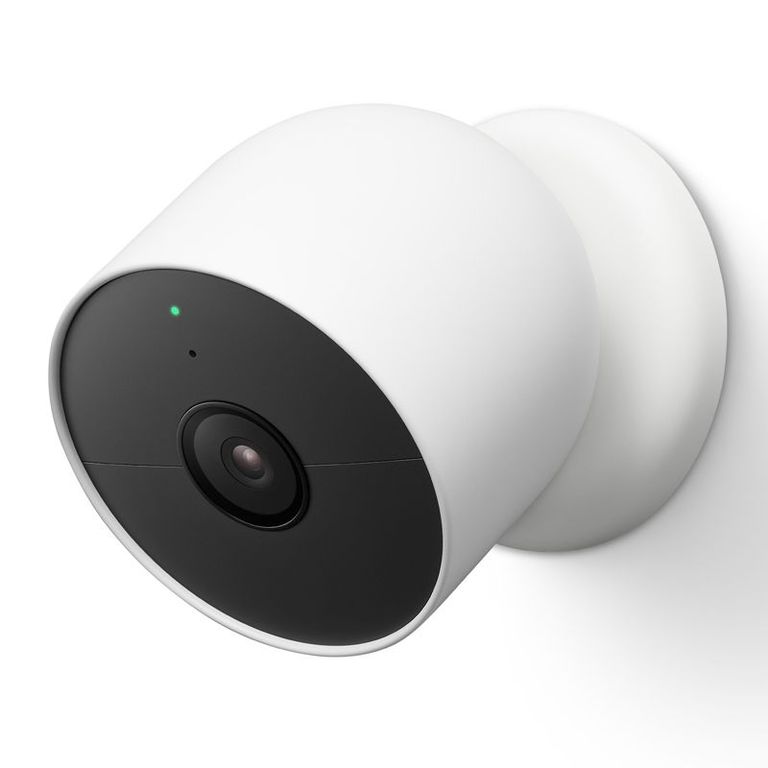 Even if you live in an upscale, doormaned apartment building, on the 35th floor overlooking the panoramic city view, you should still consider setting this security camera up in your home. And if you do live in a house, install it for surveilling every movement on your property. It's best to be prepared. Or, place it indoors for live-streaming your home 24/7. Monitor your pets. It's got clear-as-day night vision to record your hilarious sleep positions, too.

Nest Learning Thermostat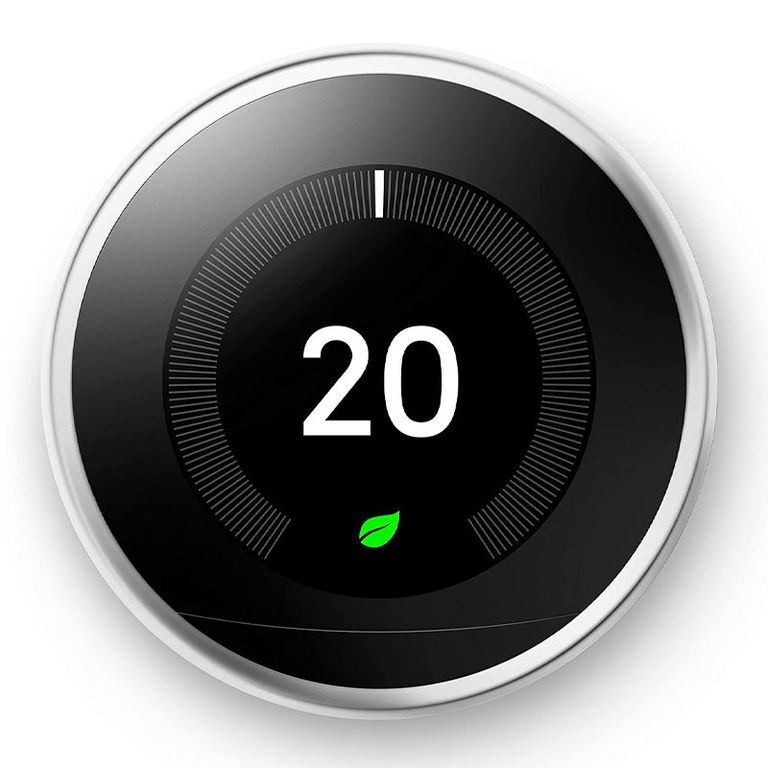 You're an admirable human being if you use a smart thermostat to save energy, and a relatable one if you loathe the chore of changing the temperature when entering or exiting your home, or at different times of the day. This smart thermostat, thankfully, can learn from your habitat and program itself to turn off the AC after you leave, turn up the heat when you return, and regulate which rooms should be at which climate—yeah, that smart. Once installed, you'll probably never need to touch it again, which is exactly why you should get it.
Source: esquire