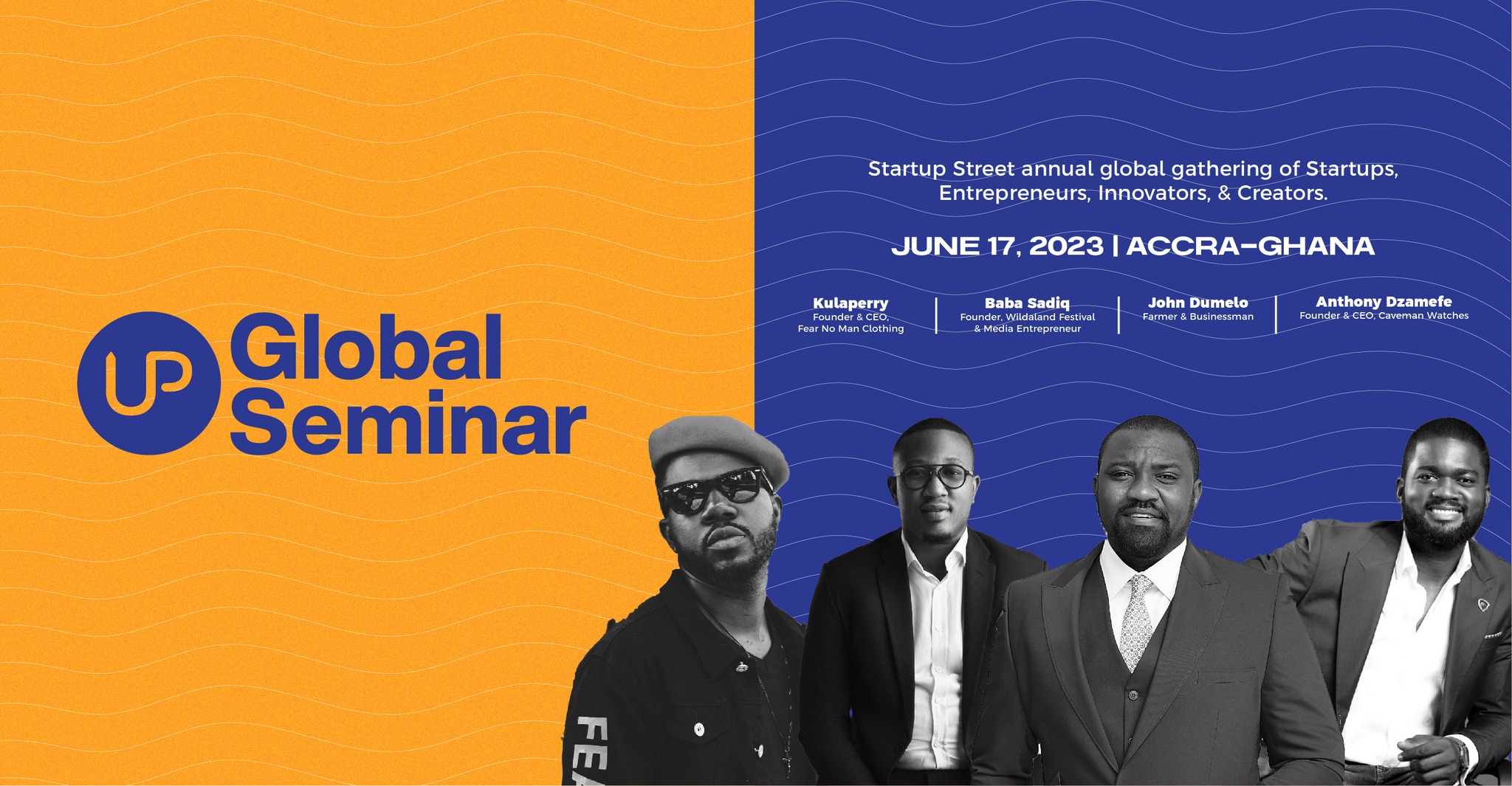 Maiden edition of Startup Street Global Seminar is scheduled for June 17
Digital entertainment and event management company, Colossium Digital Entertainment (CDE) is set to host this year's maiden edition of the Startup Street Global Seminar on June 17, 2023.
The conference, which will be held at the British Council this year, is an annual gathering of start-ups, entrepreneurs, innovators, and creators to connect, network, work together, and help each other grow their businesses.
The seminar 2023 will bring established entrepreneurs from various industries in a meeting format to connect, network, inspire, educate, and inform people about entrepreneurial opportunities in the sector. These entrepreneurial gurus will also share their entrepreneurial journey and experiences on how they started, the mistakes they made, the challenges they faced, and how they dealt with those challenges. The seminar will also provide a very interactive Q &A session to give participants the opportunity to engage with the entrepreneurs.
Speaking ahead of the event, founder of CDE & Startup Street, Eugene Ossei, shared that the conference promises to provide a unique opportunity and experience for individuals to acquire the prerequisite knowledge to start and run their start-ups and businesses.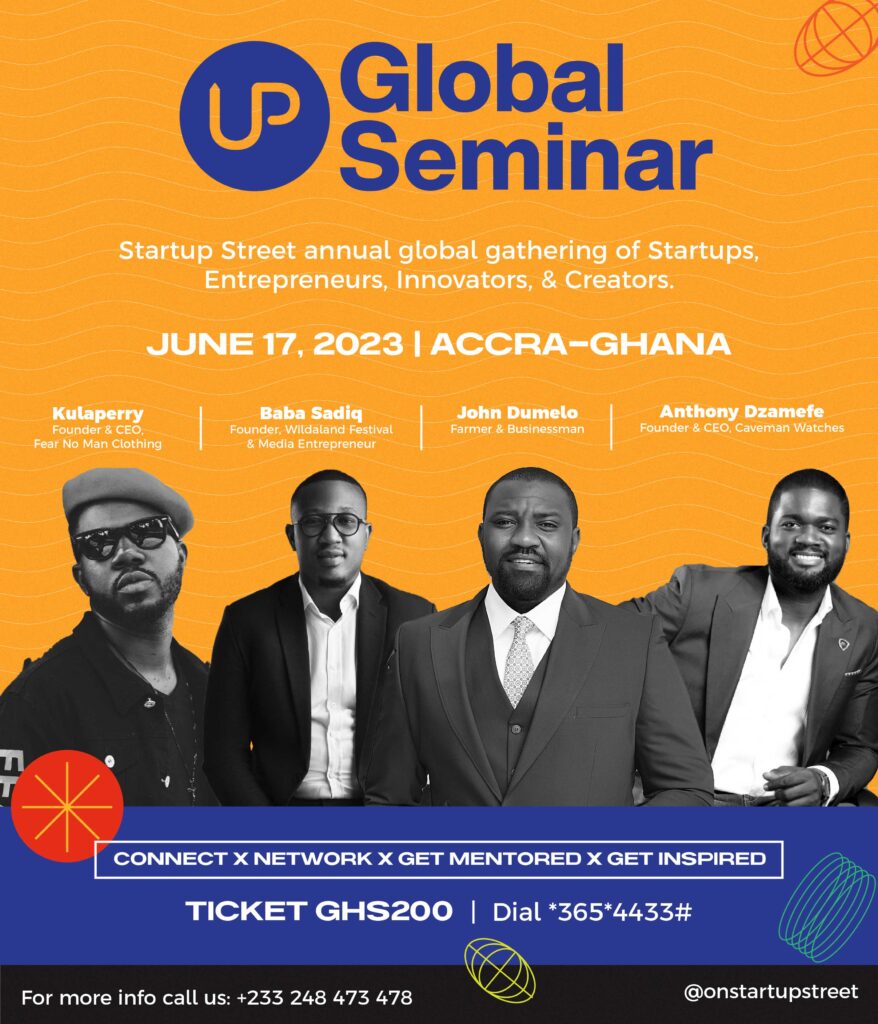 He added: "Through the Startup Street Global Seminar, we aim to provide a platform for start-ups to access the needed resources for their business growth. The event will feature an impressive line-up of entrepreneurs and innovators who are yearning to support upcoming entrepreneurs through knowledge sharing. It is, therefore, important that all entrepreneurs make their way to the British Council on June 17 to learn, network, and grow their businesses."
Speakers for the Conference include John Dumelo, Agri-businessman; Anthony Dzamefe, Founder & CEO Caveman Watches; Kulaperry, Founder & CEO, Fear No Man Clothing; Baba Saddiq, Founder, Wildaland Festival & Media Entrepreneur.
Patrons can purchase at https://tinyurl.com/globalseminar23 or dial *365*4433#.
For more information, sponsorship and partnership call: +233248473478 or send an email via onstartupstreet@gmail.com
About
Startup Street is a valuable global community of startups, entrepreneurs, innovators, and creators working together to help each other grow. Startup Street was founded in 2017 by Eugene Ossei founder of Colossium Digital Entertainment (a digital entertainment and event management company).