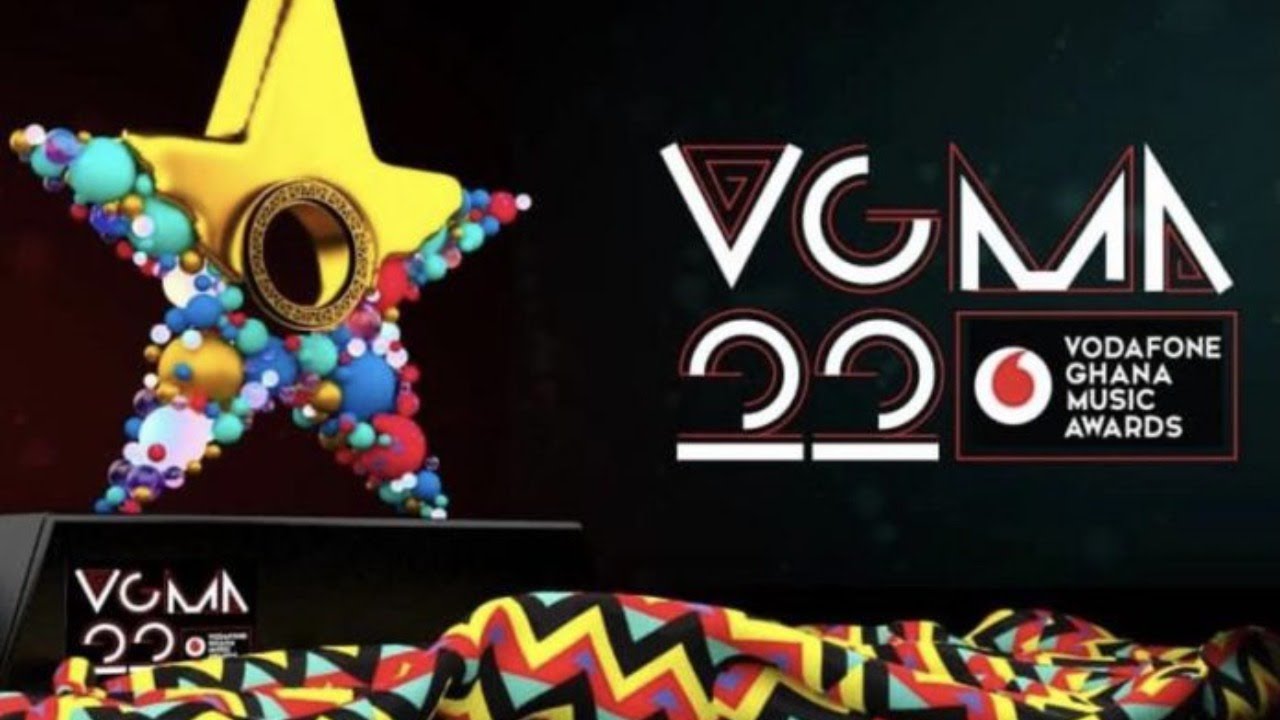 OFFICIAL Review: The VGMA '22 Scores 7.5 Points. What Went Wrong?
22 YEARS! How times fly. I can still recall the very first edition of the event. It was new in its early stages. I did know what award schemes were and how the shows play out. I was particularly taken aback when it was announced that it was the first music awards in Ghana. Really?! We don't have a music awards show? These days what fuzzes me however, is the number of music awards shows in Ghana. I'm not even counting those organized overseas under the 'Ghana music' brand. Being a music enthusiast and a Pan-Africanist, I'm elated to see black people celebrating each other; and recognizing each other's achievements – that is what the VGMA is truly about – celebrating Ghanaian musicians.
[pms-restrict]
The scheme has always been under scrutiny and criticism right from its inception. Self-acclaimed and industry experts have all taken swipes at the scheme for one reason or the other. One can say that the Ghana Music Awards scheme is the most abused scheme in Ghana; after their non-related counterparts – politicians. Charterhouse has indeed been suffocated by the rigid grips of critics and our liberal media. Two years ago, of what was to be a celebration of the scheme's 20th year of celebrating Ghanaian and international music artistes; the Ghana Music Awards which is headline sponsored by Vodafone Ghana, was marred with what appears to be inedible marks – an unapologetic display of hooliganism by those nominated to be celebrated. This unfortunate incident did not only almost ruin the night's event but attempted to bring down a brand built with two decades of dedication and commitment.
This year, a fierce competition was delivered at the doorsteps of organizers of the event – Charterhouse by a not so new scheme, 3Music Awards. 3Music Awards delivered an ecstatic and intriguing pre-produced event to viewers and patrons of the scheme. What will the VGMA deliver differently has been the question left for Charterhouse to answer; and they did exactly that at the just ended VGMA '22.
The main event as preceded by a number of events and activities making this year's edition a weeklong event. The main event climaxed the year's edition with two events; spanning Friday and Saturday. Both were successful in my opinion. The stage for this year's edition was an improvement upon last year's – I like the vastness and dynamism of it. For me, three things matter to me when it comes to awards show; the event sets (red carpet and stage), performances and art directions. Categories and winners don't matter to me – there will be winners and losers at the end of the day. What did the VGMA get right this year? With the exception of the stage and audience setup, everything else was typical of Charterhouse and the VGMA – almost like a trademark. VGMA red carpets are literally red. Nothing short of red is what embodies the red carpet at the VGMA – something I often take swipes at. I understand the event is headline sponsored by a red themed brand but – tone it done. The VGMA red carpet event as I've come to observe has not been fair to some personalities who grace the platform. The vividness of the stage colors and lighting often creates strong contrasts of patrons attires – thereby instigating public mockery. The theme also makes it rather unclear if the event is a black tie event or otherwise. The set design looks too formal to have informal attires appearing on it. Since the event isn't specific about its audience, the set design must reflect the dynamic nature of the award scheme.
---
Subscribe to our newsletter!
---
The main stage and the audience setup were offsetting each other rather than complimenting. The audience appeared distant from the stage which created a less intimate environment – the performers and the audience were isolated from each other. During performances, it was clear performers didn't feel the energy from the audience. Hosts of the evening also suffered same. We're indeed not in normal times – presumably, organizers where adhering to strict social distancing protocols.
In order not to exhaust you, I will clamp my other two points into this paragraph. Performances this year was impressive in a nutshell. Performers this year had a sizeable setup to explore however the stage wasn't covered enough by them. A lot of empty spaces could be seen during some performances. Live performances didn't work for most artistes at this year's event. Going forward in my candid opinion certain artistes should be exempted from performing with onstage live instrumentals – what I highly recommend is well synced instrumentals of their songs. The general art directions of performances were sub-standard – extremely poorly choreographed performances; in fact, I can say that viewers were shortchanged of great spectacle at this year's event. Overall, the event was generally an improvement of lasts year's but that's no excuse for an event that has spanned over two decades. Lighting at the event was much more dynamic this year bringing out the differences in every performance – it's probably the best thing to say about the stage setup.
Charterhouse deserves all the accolades as much as criticisms – we just want the best for our industry at the end of the day. I will rate this year's event 7.5 out of 10 in total.c
[/pms-restrict]
---
[pms-login register_url="https://www.colossiumag.com/signup/" lostpassword_url="https://www.colossiumag.com/password-reset"]