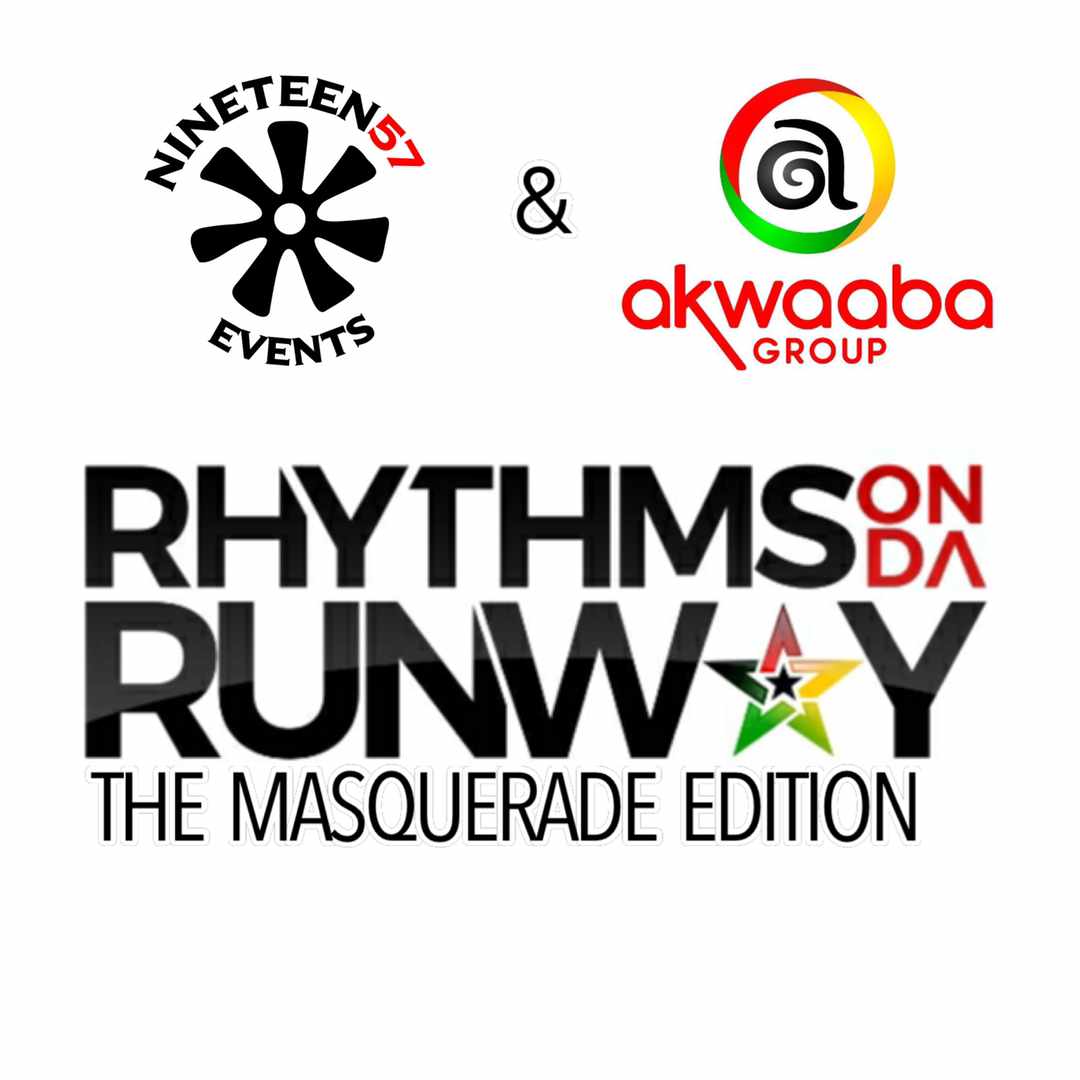 Rhythms On Da Runway Has Officially Been Launched; Here Is What We Know About It.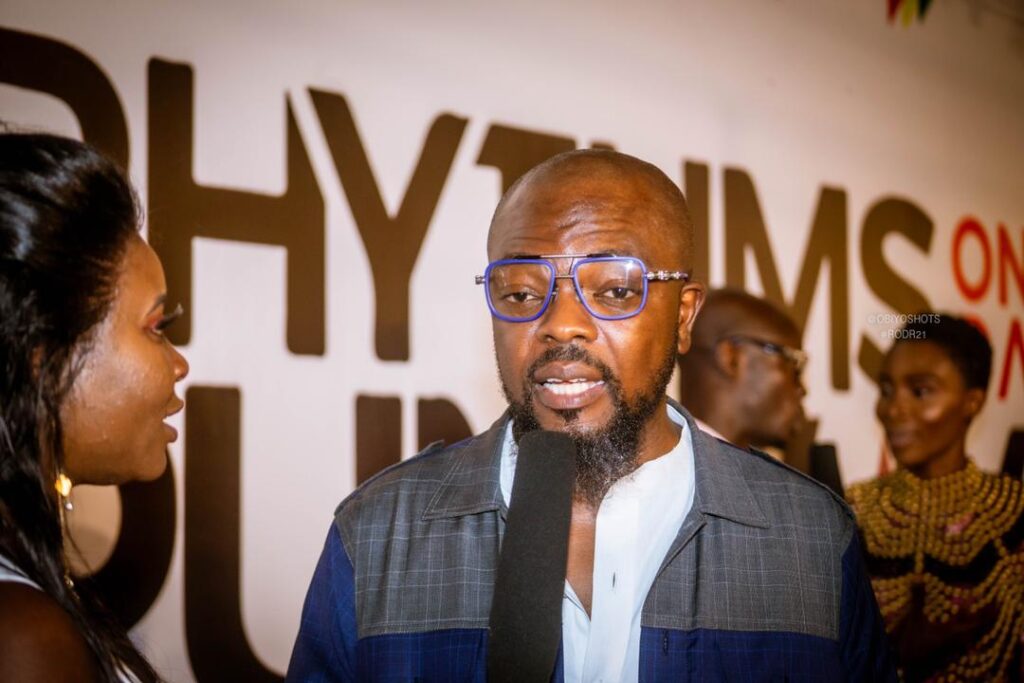 Music and fashion has come a long way in our lives and society, each industry works individually to achieve a purpose or common goal of obtaining a reliable customer or fan base. Ever thought of what will happen when both industries decide to work together? Rhythms On Da Runway is the answer, once a dream of a man; The event has been a nine-year event of excellence. An event that combines fashion and music under one roof. Its nine years of great music and gracious fashion, being a vison of Mr. Kofi Okyere Darko has now become the biggest fashion and music event in Ghana. The opening of the 9th edition of Rhythms On Da Runway took place at the African Regent Hotel on the 7th of October, 2021. The just ended event is an insight to the main event which will take place on the 4th of December, 2021. The event has got everyone there looking forward to the main event, want to know why?
[pms-restrict]
The just ended event was an honorable event which truly appreciated and acknowledged Ghanaian culture, music and fashion. The welcoming dance of a cultural group dancing Adowa was simply beautiful, unexpected and extremely valuable. Such an act made all guests either Ghanaians or foreigners look significant, special and welcomed.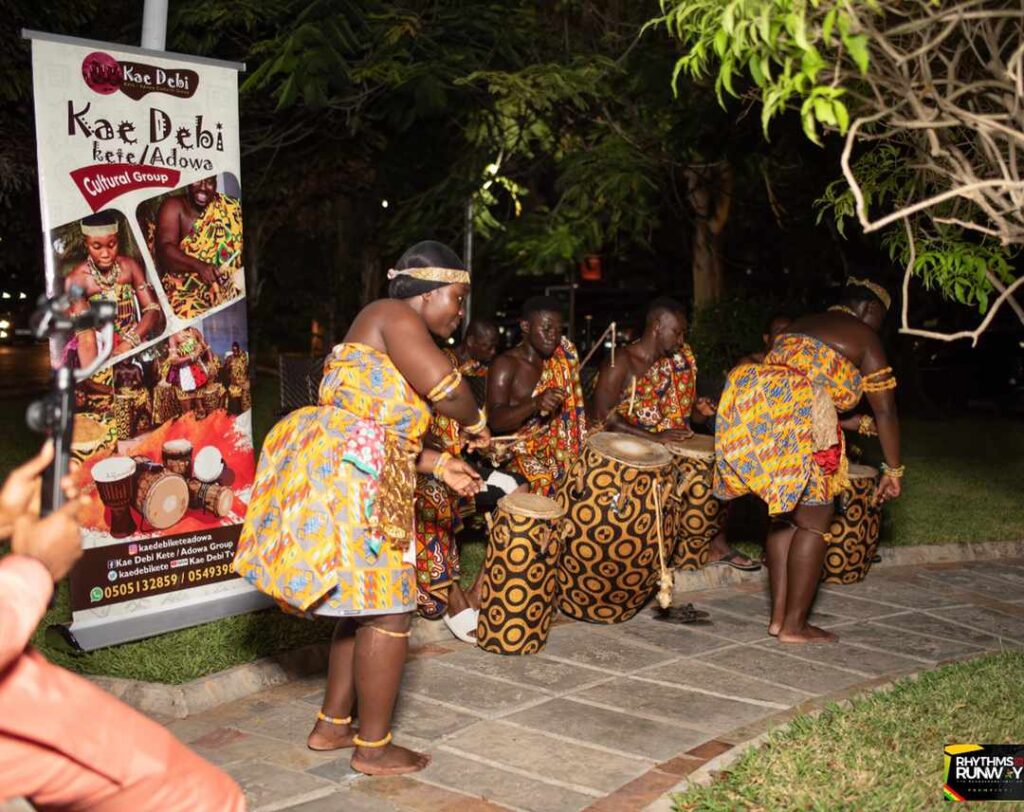 Since last year COVID-19has been the cause of alarm, fortunately things are going back to normal but we still need to be careful. The organizers of the event didn't take any chances with our health, therefore all protocols were observed; from washing of hands, using of sanitizers, wearing of nose and facial mask, to taking of contacts were all adhered to.
An event that celebrates fashion cannot escape the irresistible red carpet, the setup of the red carpet was without any doubt done by professionals. It was artistically done and positioned to compliment and make each outfit of different shapes and color pop and extravagant.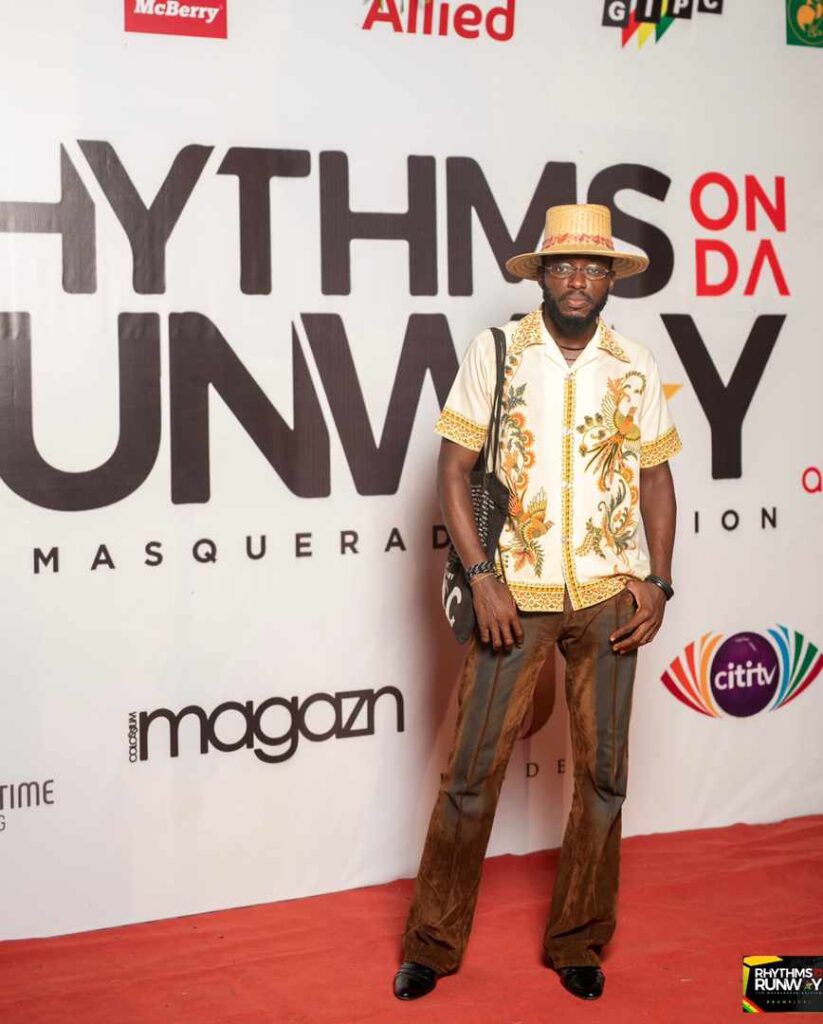 The guests list of the event was an honorable one. Guests from all sectors of the fashion, music, entertainment, media and business honored the event. Such guests include; The Legend Pat Thomas, Akumaa Mama Zimbe, Rocky Dawuni, Eugene Ossei(founder, colossium magazine) Stonebwoy and Johnnie Hughes just to mention a few.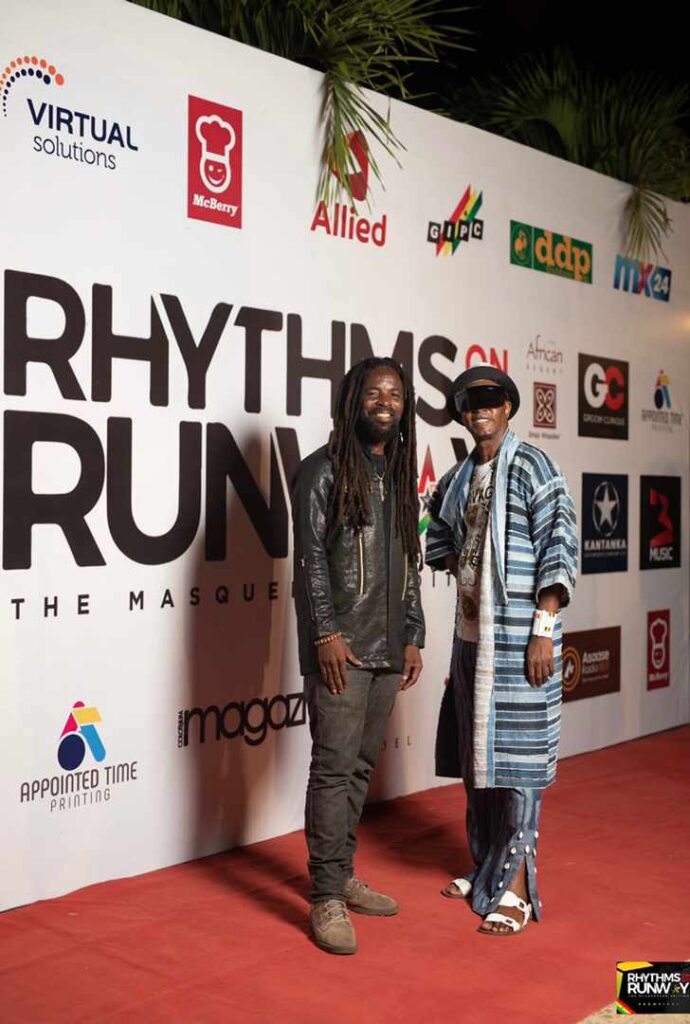 Food and drinks has been one aspect of an event that keeps the event alive, you can say it's the soul of some events. The organizers event ensured there was enough to drink and eat; from exquisite champagnes, beers, meet balls, sausages, samosas and tasty chicken with hot sauces.
The stage was without any doubt undeniably graced by the best. There was a comedy performance by Warris and outstanding performances by Ackah Blay, Knii Lantey and others.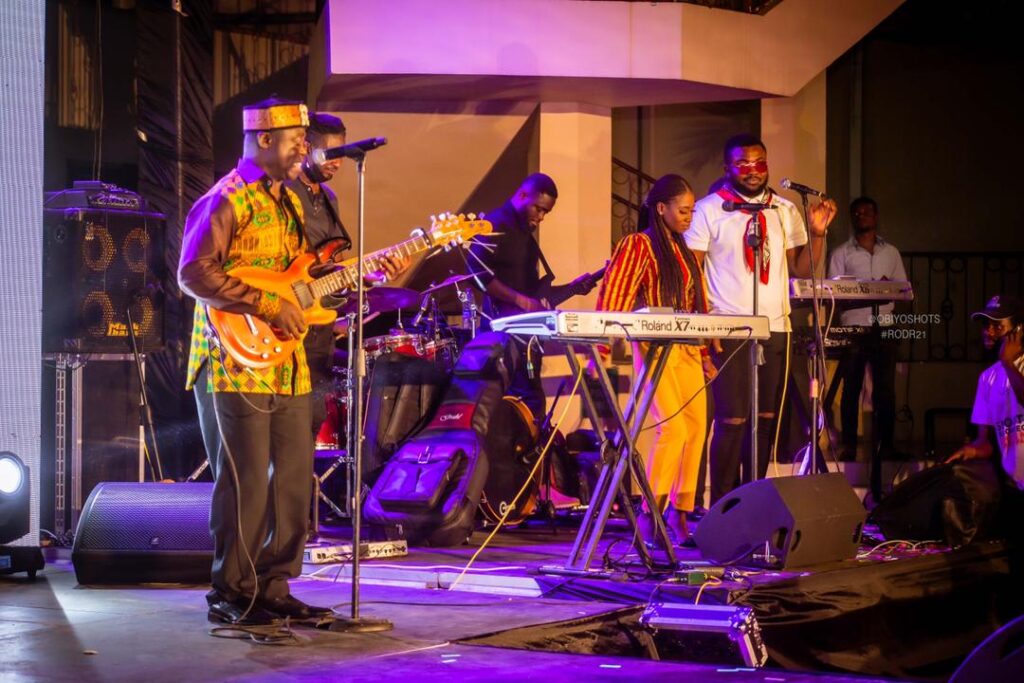 Rhythms On Da Runway -Masquerade Edition is undeniably going to be the best music and fashion show of the year. Don't miss out, be prepare to expect the best from both industries.
Get updates and special deals.. Subscribe to our newsletter!
[/pms-restrict]
---
[pms-login register_url="https://www.colossiumag.com/signup/" lostpassword_url="https://www.colossiumag.com/password-reset"]