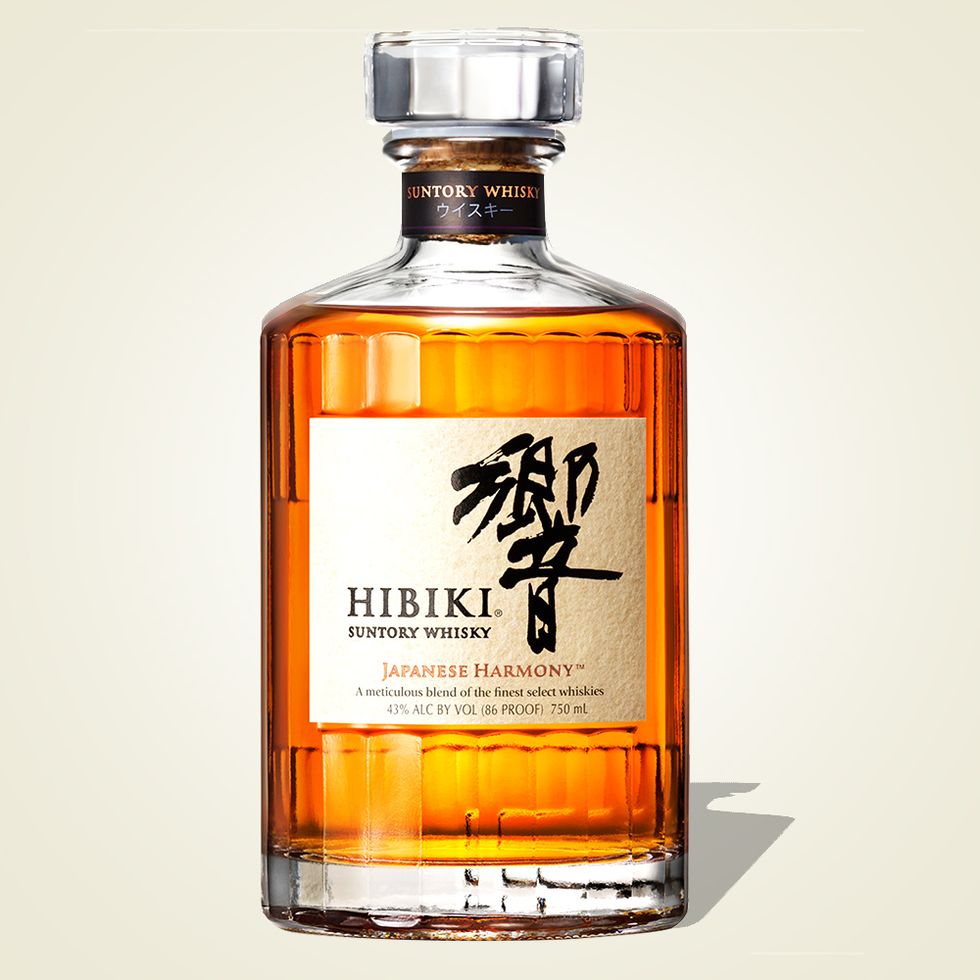 The 5 Best Japanese Whisky Bottles To Drink Right Now
Whether you're searching for tried-and-true Japanese whisky or a "world whisky" bottled in Japan.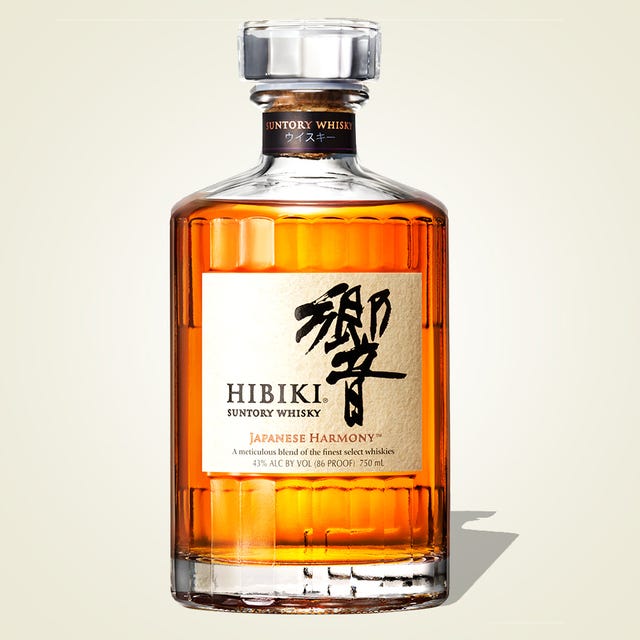 COURTESY
Last winter, some good news for Japanese whisky fans arrived in the form of new labeling standards. Don't get too excited: Age statement bottles are still going to be in short supply and prohibitively expensive when you can find them for the foreseeable future, ensuring that you may never get to taste the sweet nectar that is Hakushu 18. (Unless you're Mike Pompeo, who recently made headlines for claiming he can't find an unnamed $5,800 bottle of Japanese whisky he'd been gifted, possibly illegally, by the Japanese government in 2019.) But finally, as set forth by the Japan Spirits & Liqueurs Makers Association, Japanese whisky will be subject to rules that clearly define what is in the bottle. Although at this point it's really an agreement among producers rather than a legal requirement, Kris Elliott, cofounder of Japanese whisky importer High Road Spirits, says the intent is for these standards to become law within a few years, ensuring that Japanese whisky will be as specifically defined as scotch or bourbon. related storiesThe Hands-Down Best Single Malt Scotch to DrinkThe Hands Down Best Booze to Drink Right NowWhen a Bottle of Costco Bourbon Is Something More
The reason for this change is that up until now, that bottle of Japanese whisky you paid a premium for might not have actually contained whisky made in Japan. Producers could import whisky distilled anywhere in the world, bottle it in Japan, and call it Japanese whisky. They could also make "whisky" out of rice, which according to Elliott is really considered barrel-aged shochu in Japan, but since it technically meets the TTB definition of whiskey here in the States, it can be labeled as such. "Opportunistic companies who have benefited from the lack of regulation or enforceable definition of Japanese whisky will no longer be able to deceive a consumer into buying what they believe to be Japanese whisky," wrote Elliott in an email. "The new JSLMA regulations allow for a more level playing field for all producers. It protects those who have invested in actual distilleries, stills, and the like, as opposed to those who are only bottling in Japan and sourcing finished spirits from other countries."
This is not to say that the practice of sourcing whisky from other countries to blend together is inherently a bad thing, but these rules will ensure more transparency by labeling sourced whisky as "world whisky." Suntory has embraced this title with its Ao whisky, telling you exactly which distilleries the blend comes from (Scotland, America, Canada, Ireland, and Japan). Chichibu is another distillery that touts its "world blends," which are a marriage of whisky from the same five countries as Ao. Suntory is a supporter of the new regulations, even though the bottlings from its Yamazaki, Hakushu, and Chita distilleries already meet the qualifications of true Japanese whisky. And Nikka, the other big producer in Japan, has updated its website to reflect which of its expressions can be called Japanese whiskies and which fall into the world whisky bucket.
Elliott firmly believes that these new standards will benefit the industry as a whole. "Even though Japanese whisky is growing as a category, it is quite small compared to other global whisky categories," he said. "As the industry matures and the regulations are recognized, there will be less brands 'faking it until they make it.' It will be an evolution, a curve, until we reach a level of transparency all the way to the consumer." After all, that's all whisky fans are asking for—just to know what exactly is in the bottle—which seems like a pretty reasonable request. Speaking of bottles, here are some of the best Japanese whiskies you can find now, in both the Japanese whisky and world whisky categories.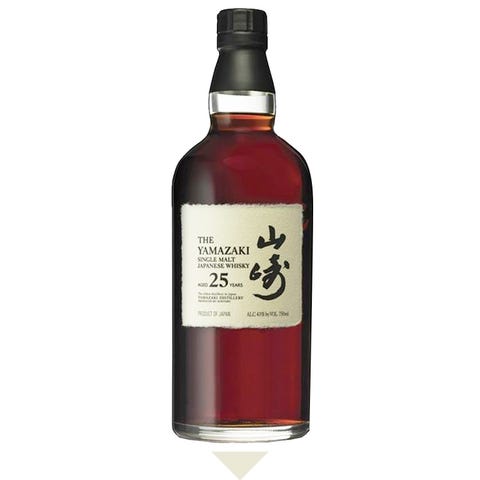 .
Yamazaki 25
Yes, this is going to be a difficult whisky to find, and wildly expensive if you do manage to score a bottle, but it's worth noting that Suntory recently unveiled this "reformulated" version of the quarter-century-old single malt. Unlike the original version, which was aged entirely in sherry-seasoned oak, chief blender Shinji Fukuyo uses three different cask types for the new blend: American oak, Spanish oak, and most importantly, Japanese Mizunara oak. This retooling is supposed to make the whisky more consistent with the rest of the range, which uses a variety of casks in the maturation process. The tasting notes mention sandalwood, persimmon, yuzu, and ginger, likely due to the influence that Mizunara tends to have on whisky while it ages. Yamazaki 25 is priced at $2,000 per bottle, but expect to pay more if you find it in the wild.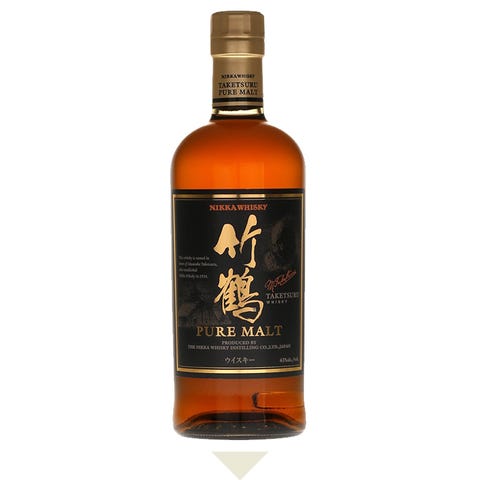 .
Nikka Taketsuru Pure Malt
Nikka, the other big player in the Japanese whisky scene, released this blended whisky in the fall of 2020. There's no grain whisky here; instead it's a blend of malt whisky from Nikka's two distilleries, Yoichi and Miyagikyo. The main change is the increased influence of the whisky from Yoichi, bringing a bit more smoke to the palate due to that distillery's use of peated malt. The sherry cask influence and fruity notes from Miyagikyo are still present as well, with the intention of creating a more balanced and flavorful "pure malt," as Nikka terms it. According to the brand, this all makes Pure Malt a "refined" version of the whisky named after Nikka's founder, Masataka Taketsuru, and its new label design is meant to honor him.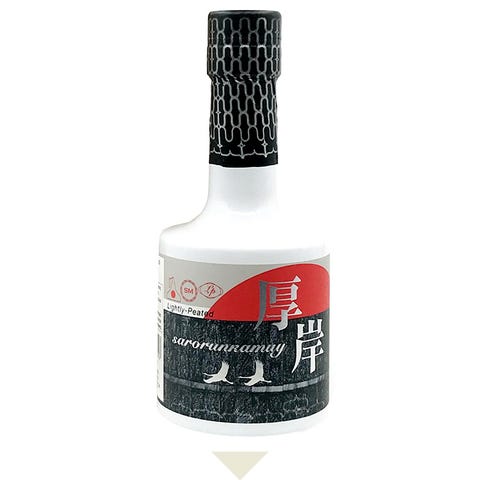 Akkeshi Sarorunkamuy
This distillery is a newcomer in the world of Japanese whisky, having only begun operations in 2016. Akkeshi is located in the far north of Japan on the island of Hokkaido, where the wet, cool climate is likened to that of Islay in Scotland. This whisky, whose name translates to "white crane," is the first single malt release from the distillery, a young (at least three years old) blend of liquid aged in bourbon barrels, sherry butts, red wine casks, and Mizunara oak. It's a fruity dram with notes of vanilla and spice, and its bottling at 96 proof provides a bit of heat that lingers on the palate as you sip. Though available in fairly limited numbers here in the U.S., it's definitely worth a try if you are a Japanese whisky fan.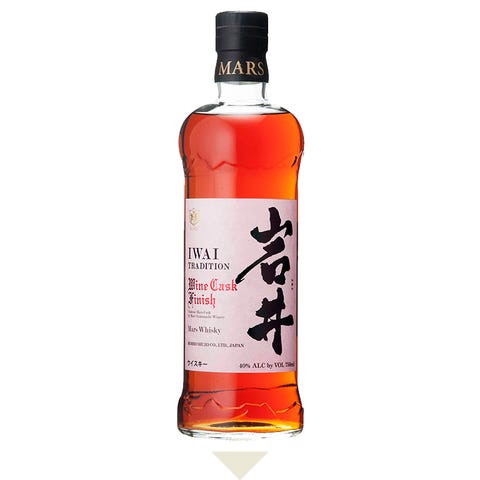 .
Iwai Tradition Wine Cask Finish
The Mars Shinshu distillery is located in the Japanese Southern Alps, the same general area as Hakushu (although Mars claims to have the highest altitude of any distillery in the country, for what it's worth). The Iwai brand from Mars is mostly made up of affordable blends of malt and grain whisky aged in ex-bourbon barrels, although other types of casks—like sherry, wine, and sakura (Japanese cherry wood)—are used in special release blends as well. The most recent of those was the 2021 limited-edition Wine Cask Finish. For this whisky, the blend that makes up Iwai Tradition was put into red wine casks from the distillery's sister winery, Chateau Mars in the Yamanashi prefecture, for a secondary maturation period of about a year. Tasting notes include raisin, pear, honey, apricot, and sweet vanilla.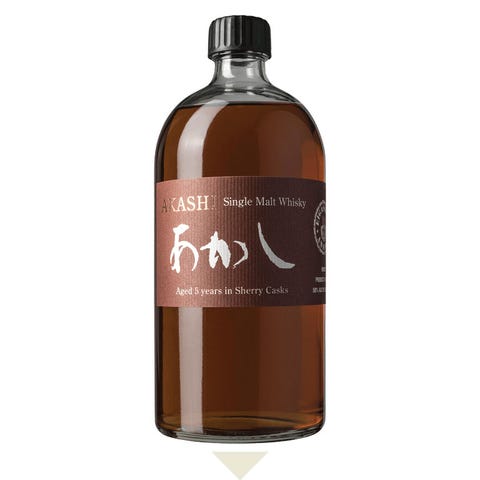 .
Akashi Single Malt Sherry Cask
Akashi produces both blends and single malts, including this limited-edition annual release. If you enjoy Scottish sherry cask-matured whisky like the Macallan or the GlenDronach, this bottle is one to check out as well. The whisky spends its life maturing in two different types of sherry casks—five years in Pedro Ximenez casks followed by a finish in Oloroso casks. The two different types of sherry wood impart the liquid with a range of rich, fruity flavors, from prune to apricot to spiced vanilla.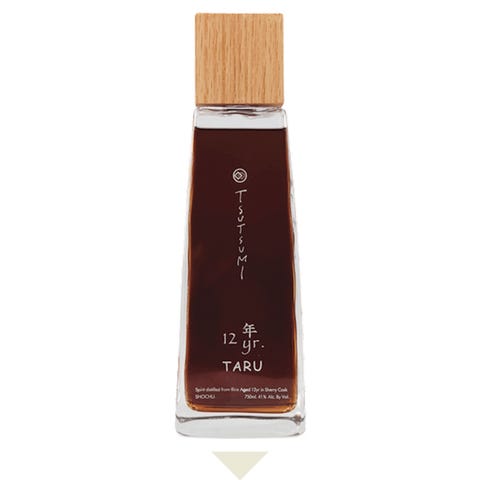 .
Taru 12 YR Tsutsumi Shochu
Tsutsumi is a distillery that's not trying to hide what its product actually is: an aged shochu, not a whisky. But why not make a stop here on your whisky journey to see what 12 years maturing in sherry casks does to this spirit? The southern distillery has been around for almost 150 years, and it has used sherry casks to mature its shochu for about a third of that time. This is a single barrel release, with sweet notes from both the rice used in the mash bill and the sherry influence on the shochu, along with some dried fruit and spice. Consider it another one for fans of sherry bomb whiskies to try.
Source: ESQUIRE