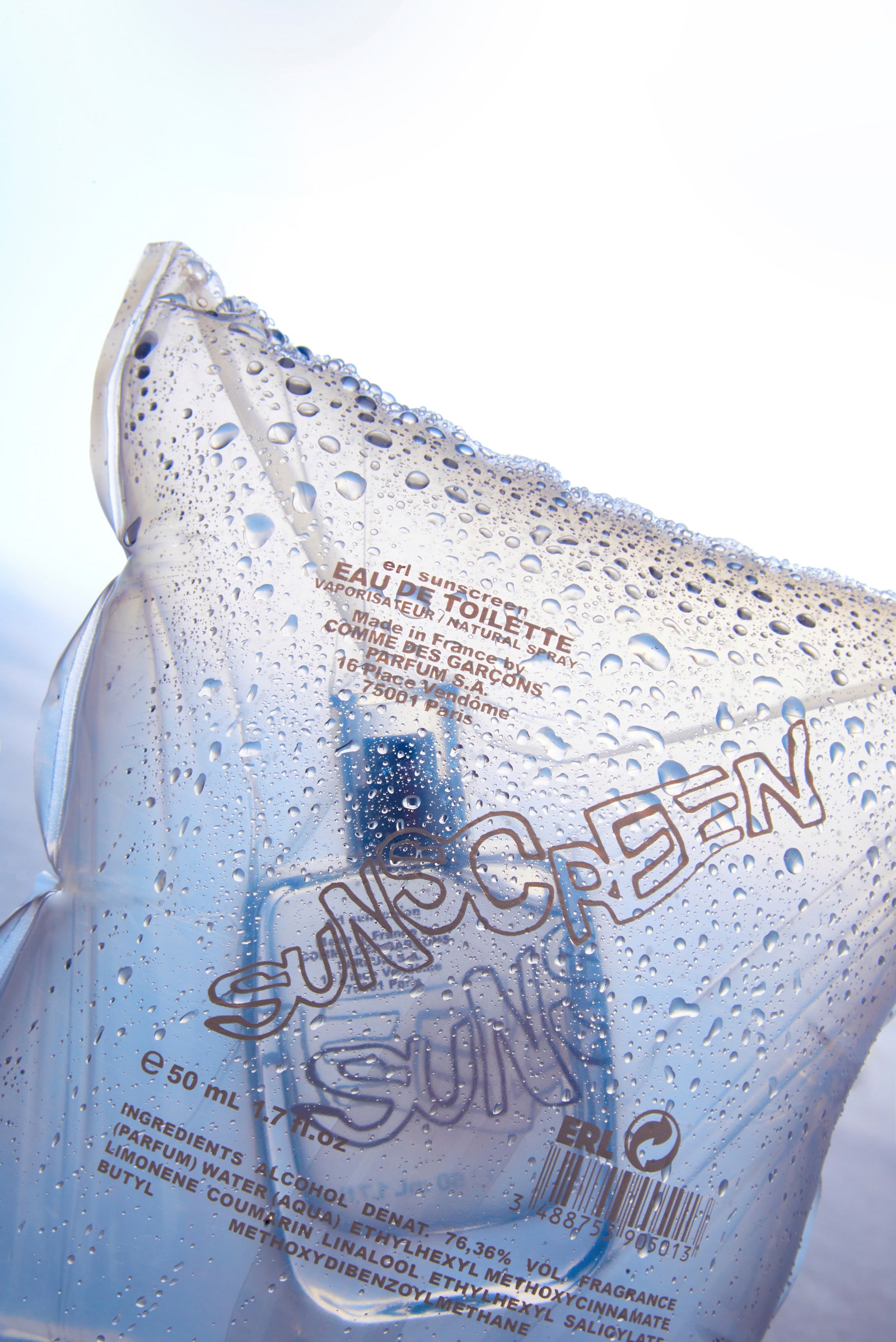 The $115 Cologne That Smells Like Sunscreen Is Worth Every Penny
ERL's new "Sunscreen" perfume is the scent of summer.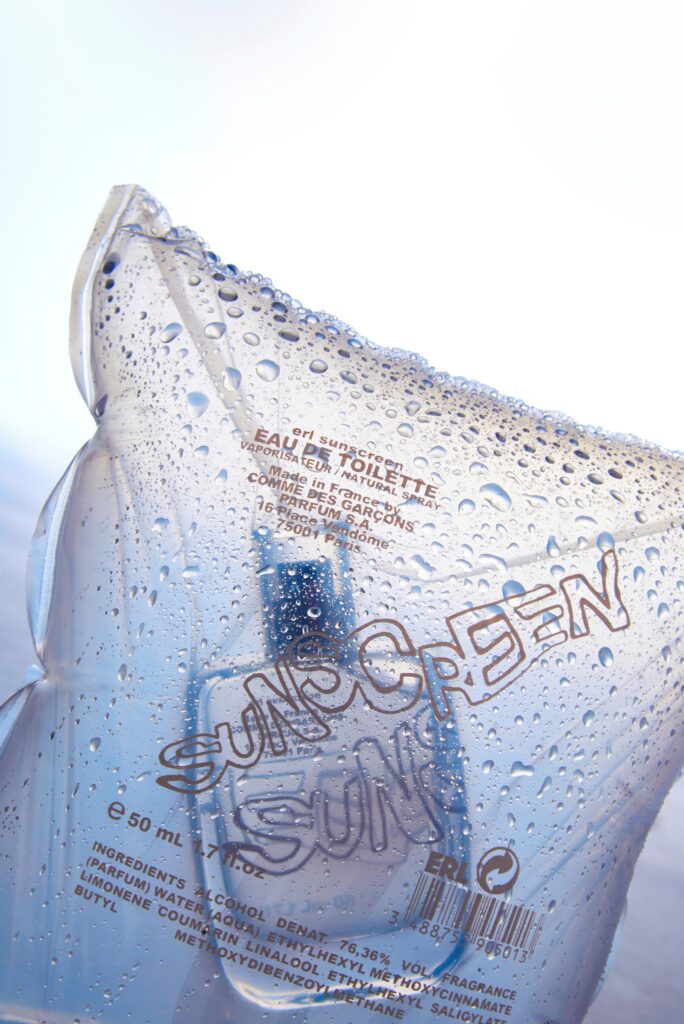 A good cologne or perfume promises a bottled dream, but the scents that have captured the hearts and wallets of cool guys over the past few years have been less fantastical than careerist. You know: you've got your cologne for the post-Coachella ayahuasca retreat (Byredo's Mojave Desert). One for the mindful afternoon matcha break in Nolita (Maison Margiela's Under the Lemon Trees). And the unofficial scent of members-only co-working spaces (Le Labo Santal 33).
Into this no-days-off scentscape sweeps ERL's Sunscreen, a $115 bottle of eau de toilette that smells like, yes, sunscreen. Spritz a bit on your wrist and the bikini-lined Coppertone cutie flashes before your eyes—along with swimming pools, teen soap operas, and maybe those opening chords of Tom Petty's "Free Fallin.'" ERL, the brainchild of creative director Eli Russell Linnetz, is easily one of the most evocative brands to emerge in recent fashion memory, both vague and entirely on the nose: its filmy football jerseys and multicolored puffers serve as a portal into the lost world of Abercrombie-clad youth, when sex sold, fashion was innocent fun, and the mall was the village chapel. In other words: the clothes are almost like a perfume themselves. So why not add a fragrance to top it all off?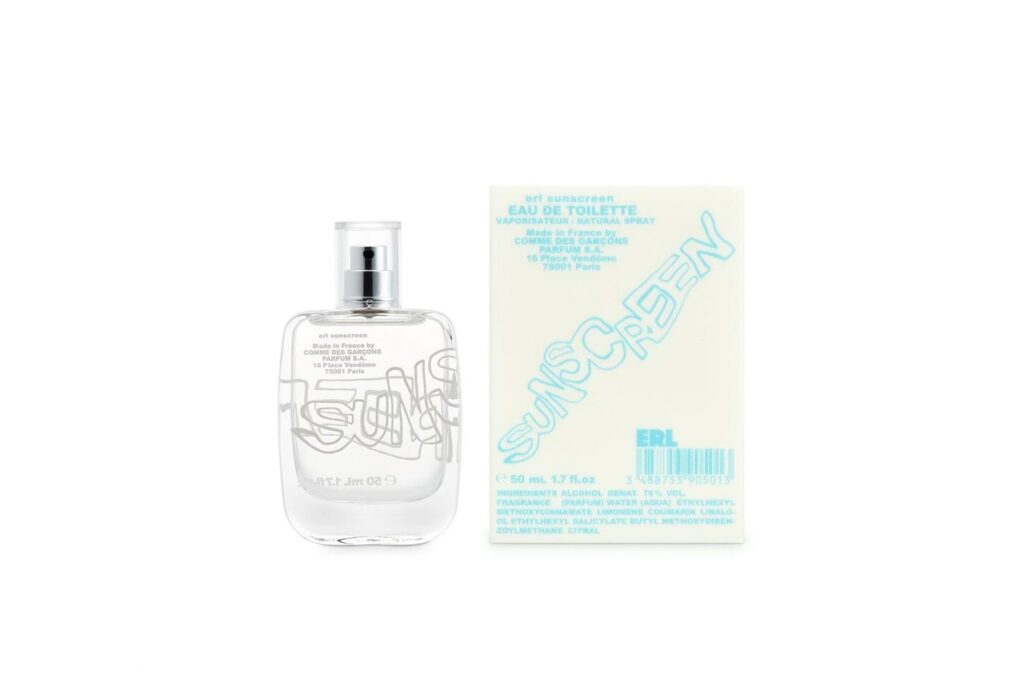 Source: GQ