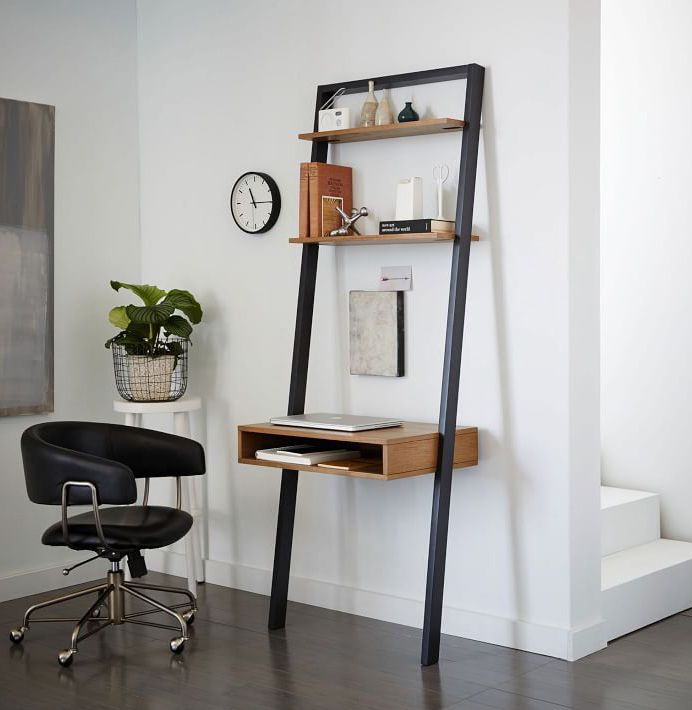 The Best Desks for Working From Home in 2021—and Beyond
Whether you've got a little bit of wall space or a full home office to fill..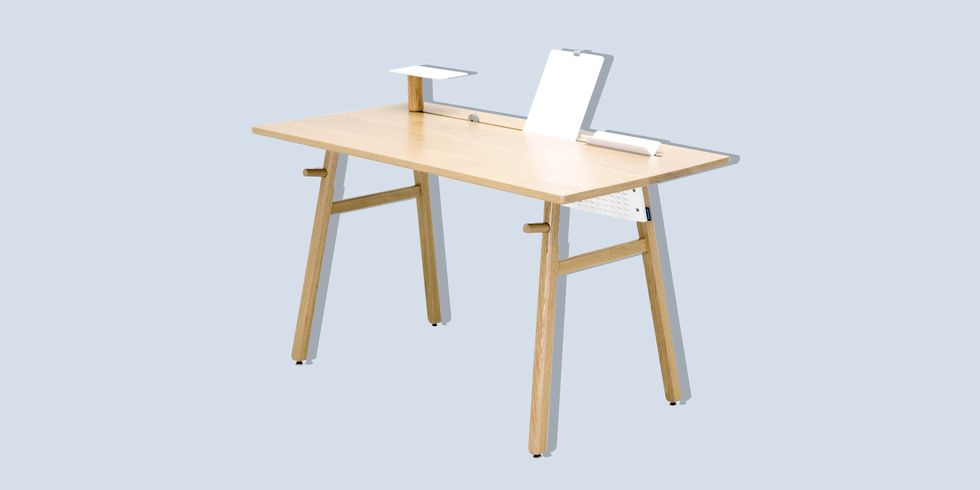 Settle in. Even if some offices are reopening and commuters are once again crowding freeways and subway platforms alike, many of us have fought tooth and nail to maintain some work-from-home liberties. Meaning, whether it's one work day a week, three work days a week, or every single work day of the week, we're setting up shop at home. That said, the kitchen table—or your lap as you slouch in bed—aren't the most deluxe work stations for your computer. In this new era of hybrid workplace whatevers, the time has come to commit to a desk.
Much like shopping for any other furniture online, you'll be splitting the difference between what you can afford and what looks the nicest. The following are the best desk options we like for a number of different situations, from the luxury end of the price spectrum to affordable Amazon finds. After all, you could have exactly two square feet of floor space to dedicate to a very small desk, or you could be looking to remodel an entire room into an amenity-rich home office.
Start your search here. Once you get the desk set up, branch off into office chairs, laptop lifts and iPad stands, and accessories that'll add some character to your workspace. Like we said, settle in.
Kaelin Desk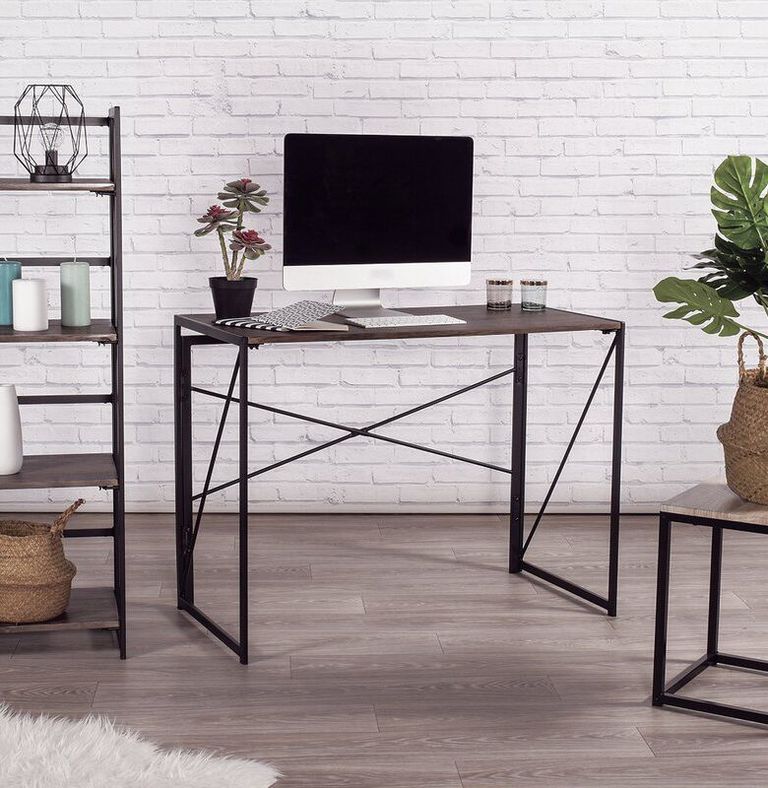 You want a desk? This is a desk. As barebones as it gets, which is fair, considering the price. The Kaelin folds up if you'd like to store it, and it gives you just enough surface space for your MacBook, your notebooks, and a candle or two.
MICKE Desk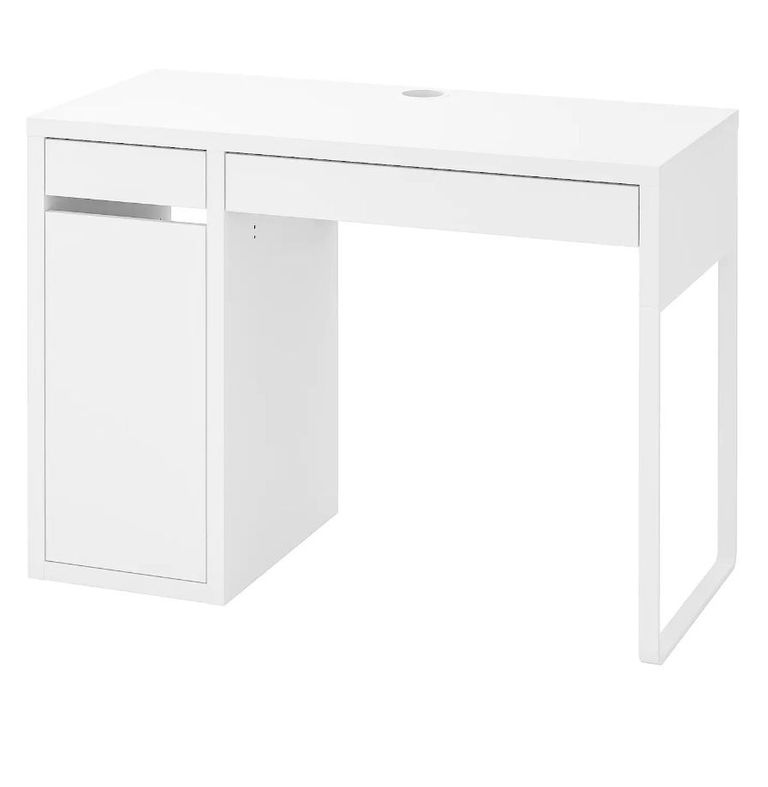 It wouldn't be a furniture list without an IKEA contender. This unassuming option is one of the outlet's most popular, embodying that clean IKEA look (in black or white) with two desk drawers and a storage unit, as well as a hole on the desk surface to run cords through. 
Computer Desk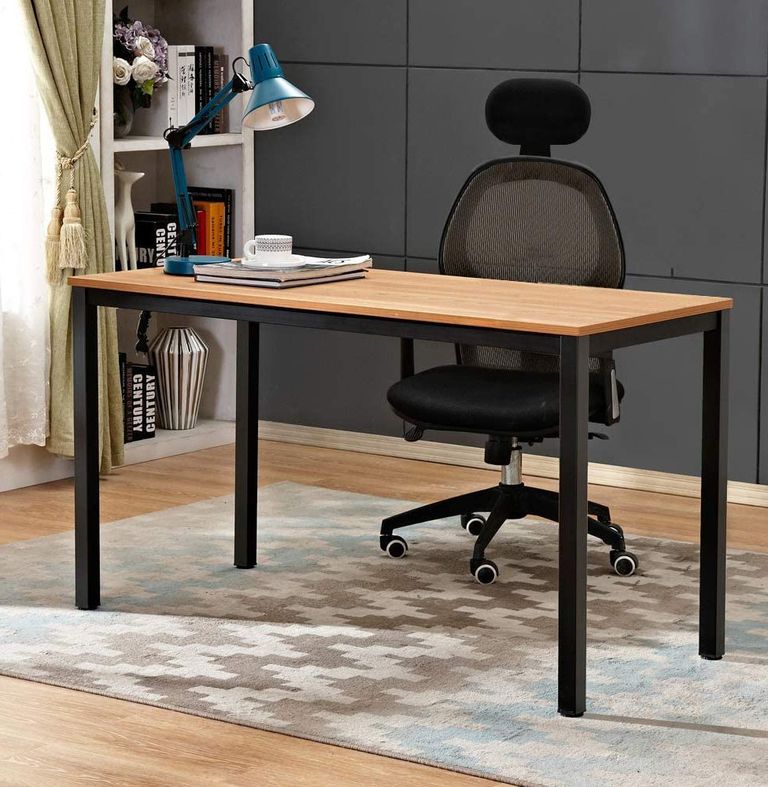 No accouterments, no drawers or cubbies, just a solid surface on four legs. What makes Need's desk a good basic option, aside from the price, is that you can choose from three sizes and four color combinations. One ought to do nicely for your WFH setup. feel alive.
Ladder Shelf Desk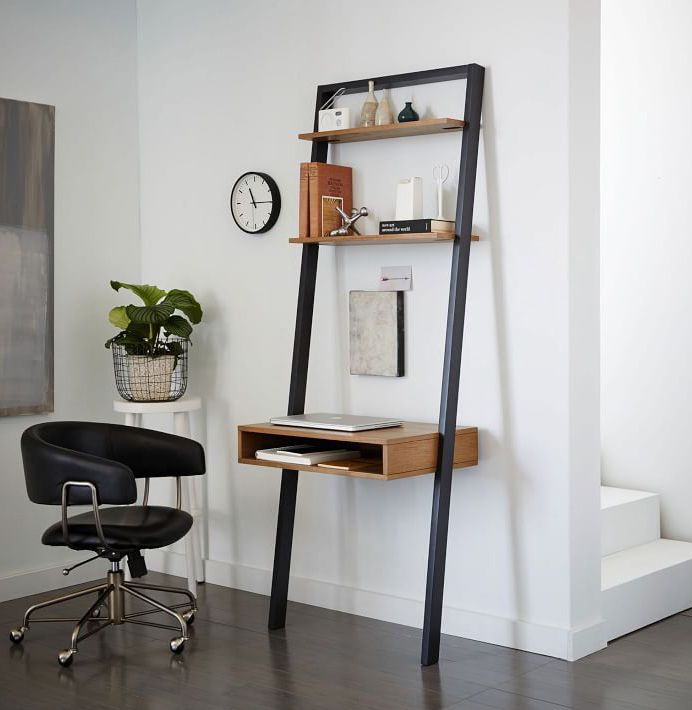 If ever there was a shelving system that's having a moment, it's the ladder shelf. It looks cool, it requires minimal drilling, and it holds a lot of junk. Including your computer, if you go with a style with an extended desk shelf, like this one from West Elm.
Source: esquire