The Best Tattoo Lotions to Keep Your Ink Looking Fresh
From the initial healing process to years down the line, here's what you need.
I got my first tattoo *mumble mumble* years ago, and I don't remember what exactly the artist told me about aftercare. It was probably the standard—use fragrance-free soap to clean it, don't pick the scabs off, don't scratch it even when it itches, and apply an aftercare ointment. I do remember he recommended A&D Ointment, an old-school salve most commonly used for diaper rash. I diligently used the goo for a few days to help along the healing process and was happy with how the tiny tattoo on my wrist turned out. What I wasn't happy about was walking around all day feeling greasy and smelling like a baby's ass.
In the many (many!) years since that first tattoo, I've gotten so many more that I've honestly lost count. And every time I get a new one, I thank god that aftercare technology has moved on from diaper rash ointment. The products available now for tattoo aftercare are demonstrably better. They're less greasy and often have ingredients you'd usually find in your moisturizer or body lotion. In some cases, they even have SPF. Which is great news because aftercare doesn't stop once your tattoo heals. The right lotion can help your ink look fresh for years to come.
"An aftercare lotion should be unscented and help a tattoo heal versus a lotion for maintenance, which will be about taking care of the skin and tattoo," says Ghinko, a tattoo artist at Bang Bang Tattoo in New York City. One the tattoo is healed (with the help of an aftercare product), the general tenets of skincare should be followed to keep a tattoo in shape for years: moisturizing, exfoliation, and sun protection. The good news is that many of the newest aftercare products can double as both healers and maintenance lotions, but when in doubt, look for something that specifically says it's for aftercare if you have fresh ink and stick to that for a while.
Whether you're looking for an aftercare lotion for a fresh tattoo or something to help your older ink look its best, "play it safe and make sure it's fragrance free and as clean as possible," says celebrity tattoo artist Dr. Woo. "Apply it with clean hands and don't overuse it and suffocate the pores [especially during the healing process]. Less is always more in amount and application times." Our list of the best tattoo lotions won't steer you wrong—you just need the ink first.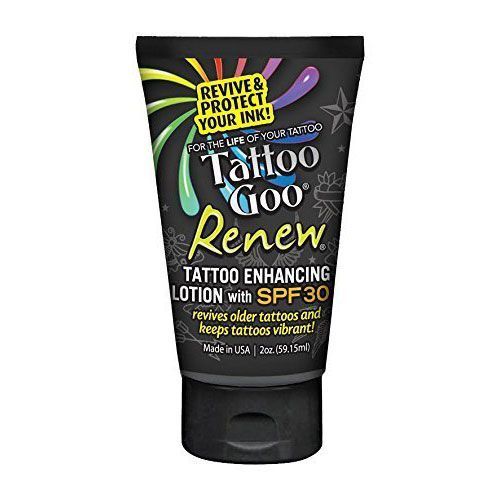 Renew Enhancing Lotion with SPF 30
TATTOO GOO
Once your tattoo is healed, the most important thing you can do is protect it—particularly from the sun. UV rays fade the tattoo ink quickly (think of paint on the outside of a house) and can also damage the collagen in your skin, which can lead to sagging and spreading of a formerly crisp tattoo. This lotion does double duty by helping to moisturize your skin and revitalize the look of a faded tattoo and protect it from further damage with sunscreen..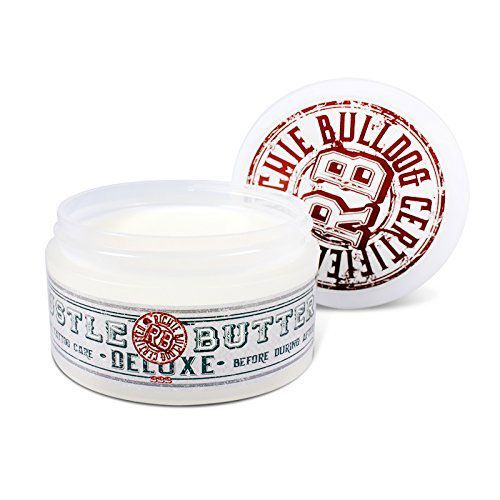 Tattoo Aftercare Tattoo Balm

HUSTLE BUTTER DELUX
This thick cream is packed with natural ingredients—shea, mango, aloe, coconut, and more!—which help to deeply moisturize and protect your skin. Don't worry about buying a ton of different products for each stage in the tattoo healing process, either. This balm is designed to every part of the process. Use it before that tattoo to help soften your skin, after it's done to help it heal, and in the future to help your tattoo stay looking its best.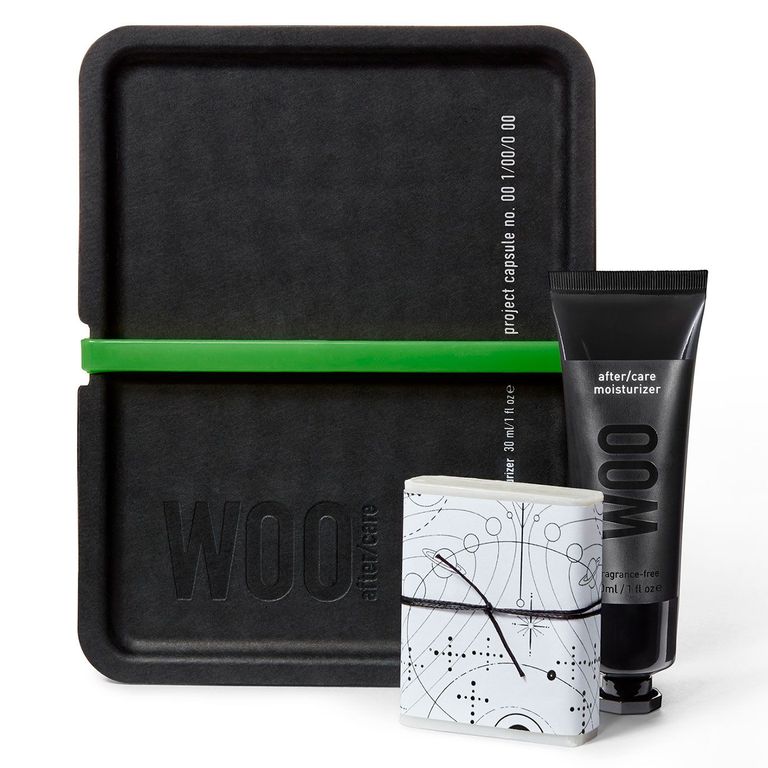 After/Care Treatment Kit
PROJECT WOO
Dr. Woo's After/Care Moisturizer harnesses the master tattooer's attention to detail and high standards. More of a lotion than an ointment, it contains ingredients like shea butter, sesame oil, and chamomile as well as something called "water breaking technology which delivers immediate relief and optimal hydration to freshly-tattooed skin," he says. Best of all, it's airy, not heavy like a traditional ointment, to let your skin breathe while it heals.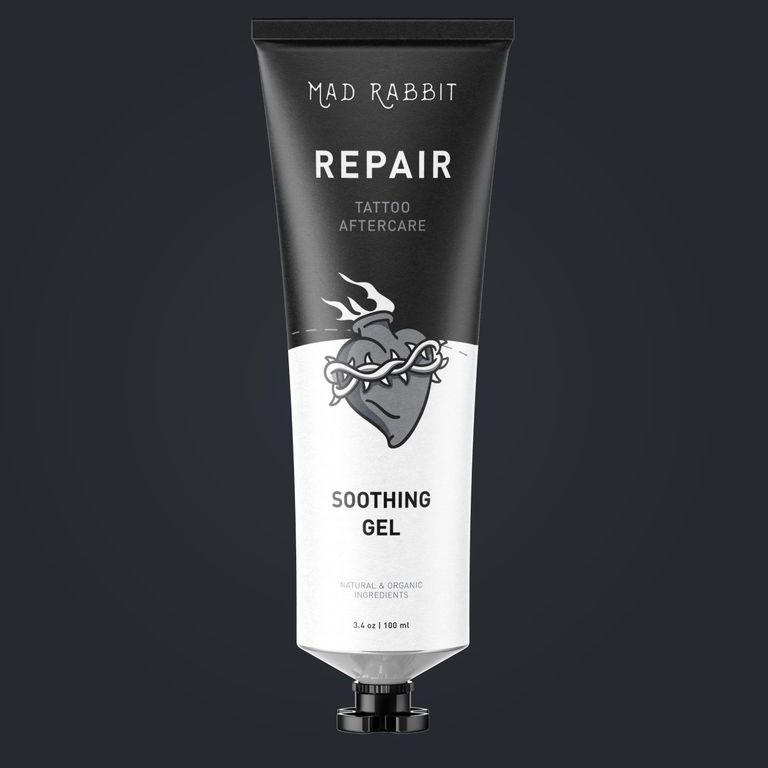 Soothing Gel
MAD RABBIT
For immediate aftercare, Ghinko likes this aloe vera and argan oil-packed soothing gel to "reduce itching, scarring, and tissue damage." It's ideal for those two weeks post-inking when your skin feels irritated and needs extra TLC. And for older tattoos, don't sleep on the brand's Tattoo Balm, which helps moisturize the skin and bring older tattoos back to life.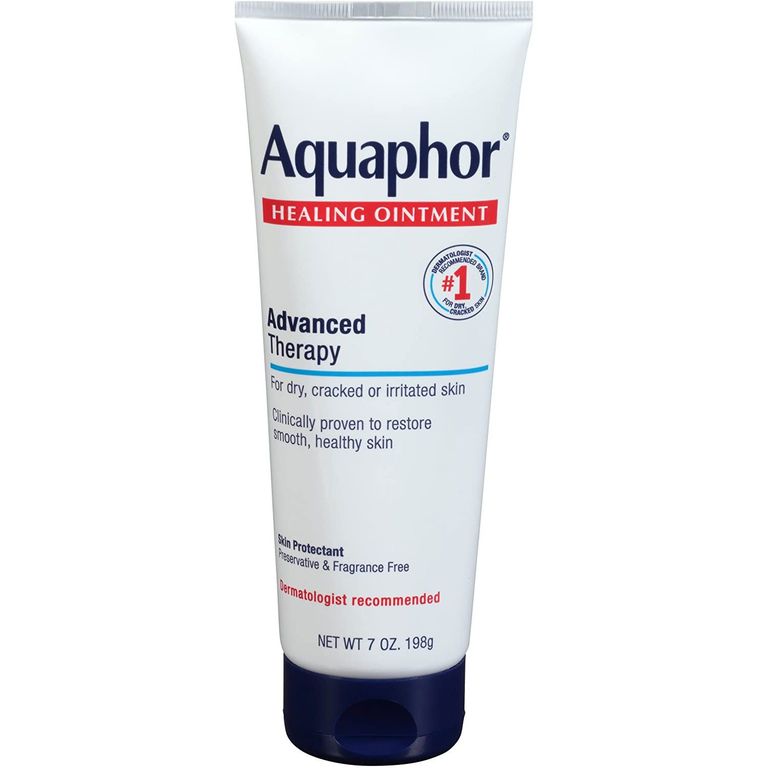 Healing Ointment
AQUAPHOR
Like the aforementioned A&D, this healing ointment is a go-to tattooer recommendation for aftercare. The rich healing salve helps heal extremely dry skin and tattoos the same way: by providing a protective barrier that allows the skin to do it's thing (heal itself). A word of caution though. "People tend to overapply Aquaphor," says Ghinko. "Apply just a thin layer every time so your skin can still breathe." Using too much can actually do more harm than good.
Source: Esquire