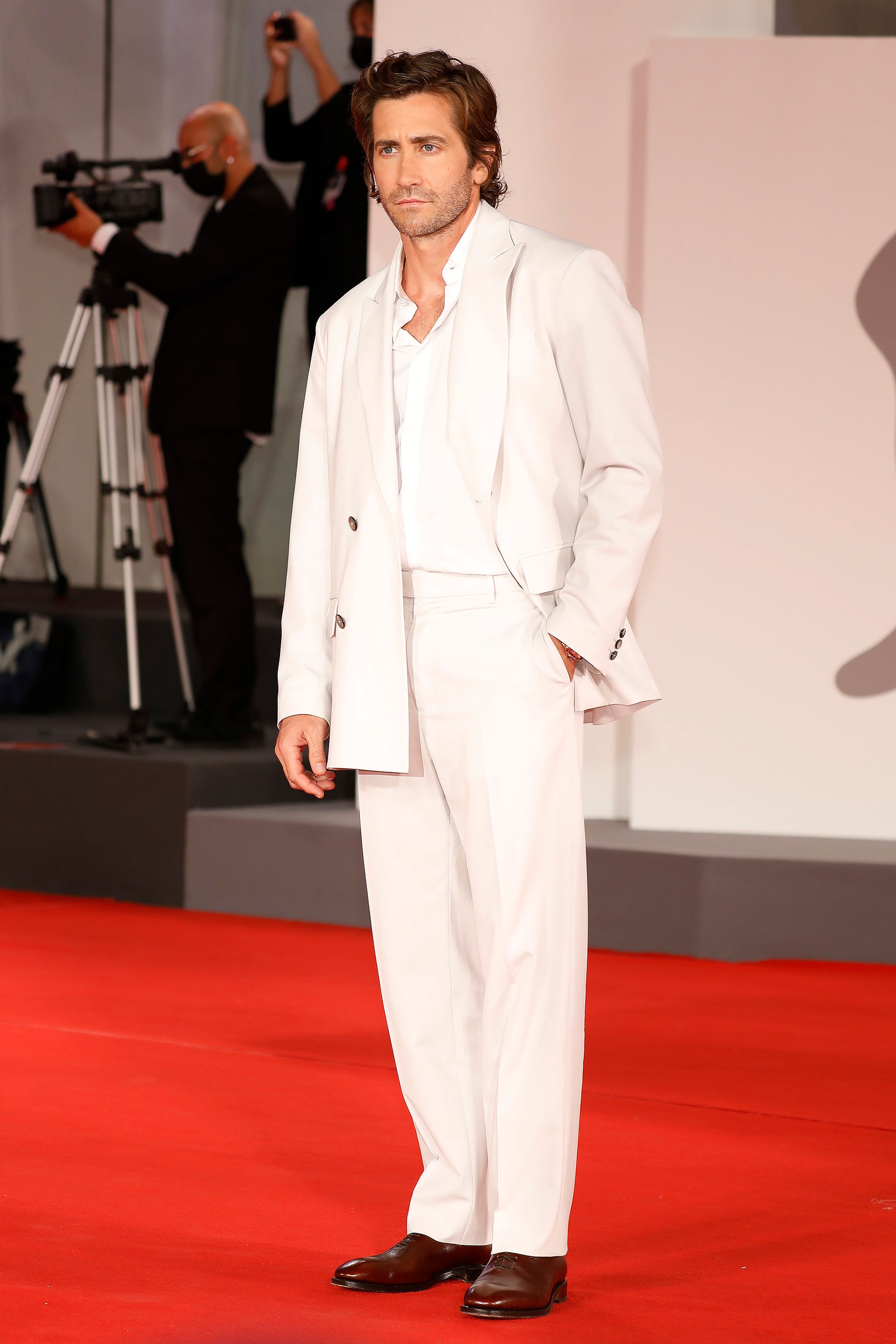 Welcome to White Suit September
The easy, breezy, definitely-after-Labor Day white suit is having a heck of a month..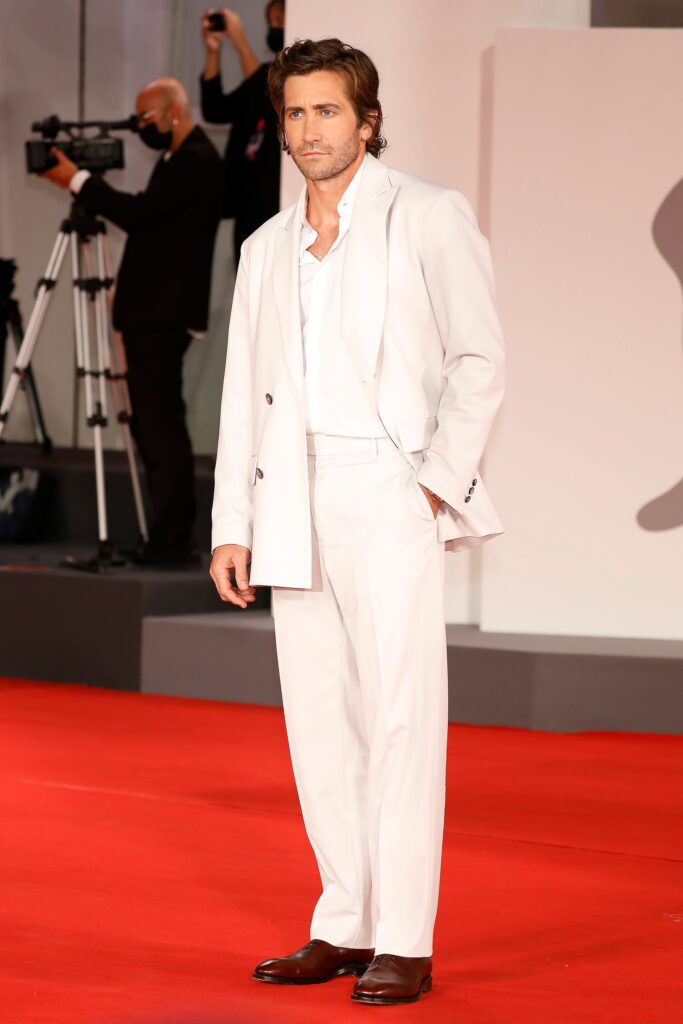 Earlier this year, we told you that wearing a suit in 2021 would be a whole new ballgame, and as we head into fall, that sentiment remains absolutely true. The past few weeks have been big and breathless when it comes to flashy, high-grade tailoring. (The Venice International Film Festival, NYFW, and the Met Gala are about as strong a tailoring trio as you can find.) We have seen the once-widely accepted rule of "no white after Labor Day" fade into nothingness, and now, a handful of stylish rulebreakers have upped the ante—taking the late-summer white suit out for a spin and making it uniquely their own.
First up is Jake Gyllenhaal's red carpet look from last week's premiere of Maggie Gyllenhaal's directorial debut. (Who doesn't love a fantastic sibling-style moment?) The actor showed up in an ultra-relaxed white suit, complete with a roomy double-breasted blazer and pleated trousers. 
Then, over the weekend, pop star Shawn Mendes walked the red carpet at the MTV Video Music Awards in a similarly shaded suit that packed a lot more drama: more playful proportions and pants with even more slouchy volume.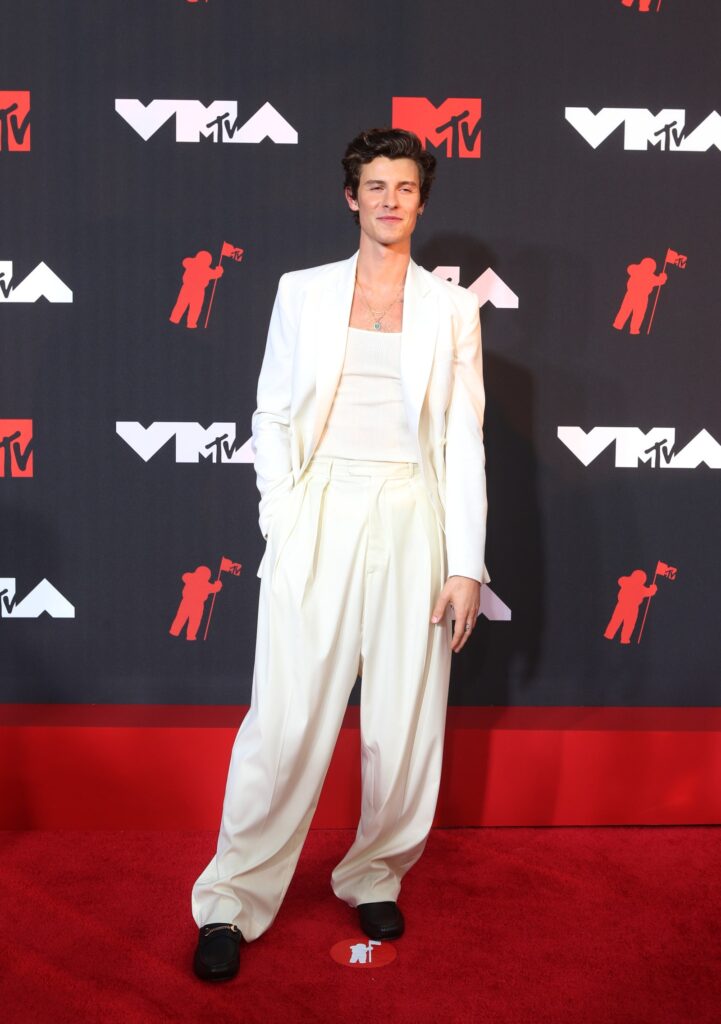 It hasn't just been Gyllenhaal and Mendes, either. A few other men dialed up the white-suit eccentricity—the true fashion freaks if you will. Designer Virgil Abloh showed up at the Met Gala a slouchy blazer with "Modernism" airbrushed in baby blue paint across his chest, paired with the wildest pants of the night. (It wouldn't be an Abloh fit without a collab: he tapped muralist and artist Charlie Doves for the airbrushed art.) 
At the very same event, Timothée Chalamet showed up in a perplexing mix of Haider Ackermann, Rick Owens, and Converse—wearing a tailored jacket with sweatpants and sneakers in a way that only a young heartthrob could. And lastly, while not quite a suit, Russell Westbrook's pairing of a white cardigan and near-full-length skirt (both Thom Browne) still counts as an unconventional way of wearing a boatload of white in mid-September.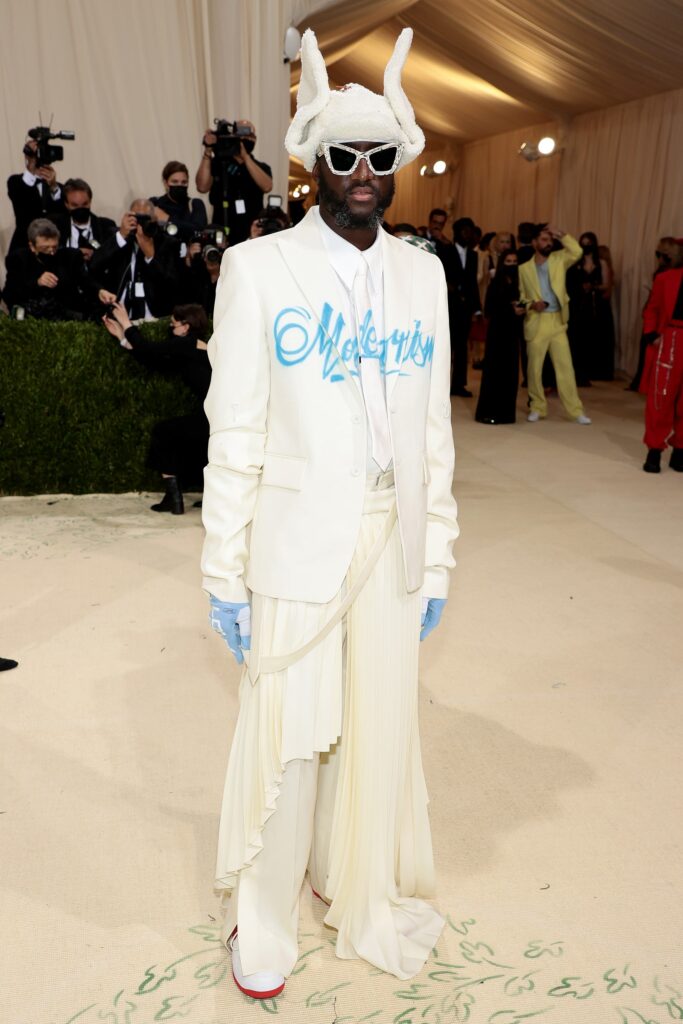 Wearing white suiting will always be a big-time style move, but the risk is often worth the reward. And against the backdrop of today's intentionally bad-but-good suits, breezy whites worn days away from the official start of fall doesn't feel quite as risky as it once did. The further we get into the year, the more tailoring continues to be bold, anarchic, and perhaps most importantly, fun. And yes, that includes the white suit—even if it's after Labor Day.
Source: GQ