Black Sherif Wins Best International Flow at 2023 BET Hip-Hop Awards: A Triumph for Ghanaian Music
Black Sherif Wins Best International Flow at 2023 BET Hip-Hop Awards: A Triumph for Ghanaian Music
In a groundbreaking moment for both the artist and the nation's music industry, Ghanaian music sensation Black Sherif secured the highly coveted title of "Best International Flow" at the recently concluded 2023 BET Hip-Hop Awards. This prestigious recognition marks a significant milestone in the career of the young artist and highlights the global appeal of Ghana's vibrant music scene.
Black Sherif, known for his distinctive fusion of hip-hop and Afrobeat, has been steadily gaining international acclaim with his chart-topping hits like "Second Sermon" and "Kwaku the Traveller." His music, characterized by its unique style and compelling storytelling, has resonated with audiences not just in Ghana but across the world, and this award is a testament to his rising star.
The BET Hip-Hop Awards have long been recognized for celebrating the diversity and inclusivity inherent in the genre. This recognition of Black Sherif's exceptional talent underscores the increasing influence of African artists on the global stage. The artist's win is a source of immense pride for Ghana's burgeoning music industry, which continues to make waves both locally and internationally.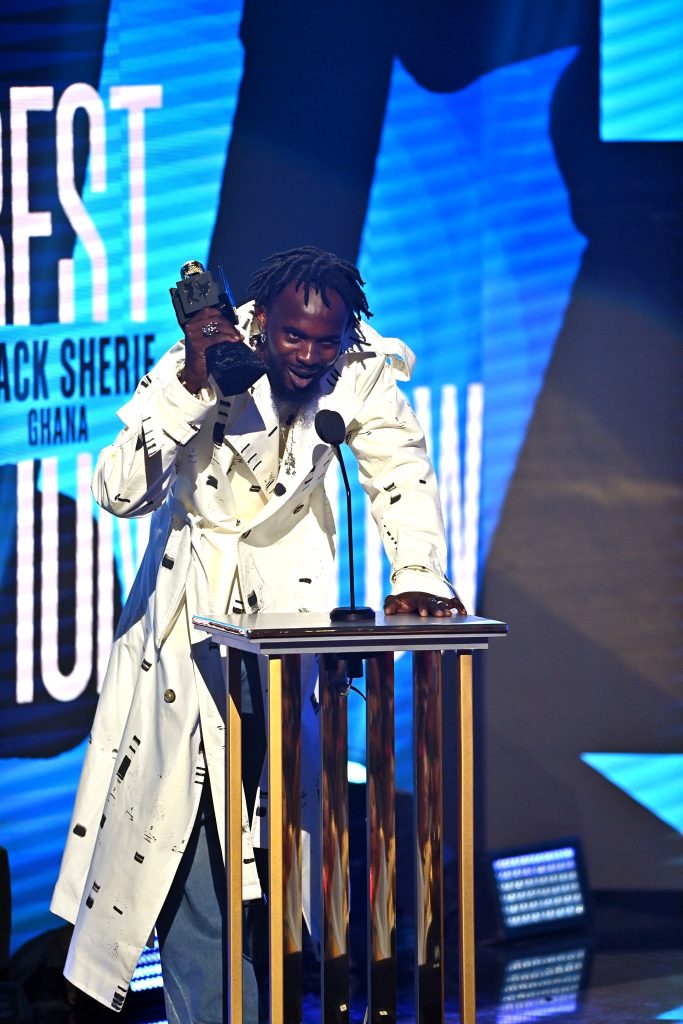 The significance of Black Sherif's win cannot be overstated. It serves as an affirmation of the power of music in transcending borders and uniting people from diverse cultures. The artist's success is a testament to his extraordinary talent, hard work, and his ability to connect with audiences worldwide. It is a moment that signifies Ghana's growing prominence on the global music stage.
Born and raised in Kumasi, Ghana, Black Sherif, whose real name is Mohammed Ismail Sherif, first gained recognition in 2020 with his hit single "Money." His introspective and raw lyrics, coupled with his unique blend of genres, quickly set him apart from the crowd. With tracks that often delve into themes of social issues, relationships, and personal experiences, Black Sherif's authenticity has resonated with fans across borders.
As he continues to captivate audiences around the world with his mesmerizing sound, it's clear that Black Sherif's journey has only just begun. With the "Best International Flow" award in hand, the expectations for his future projects are higher than ever. The world is eagerly anticipating what this talented artist will bring to the table next.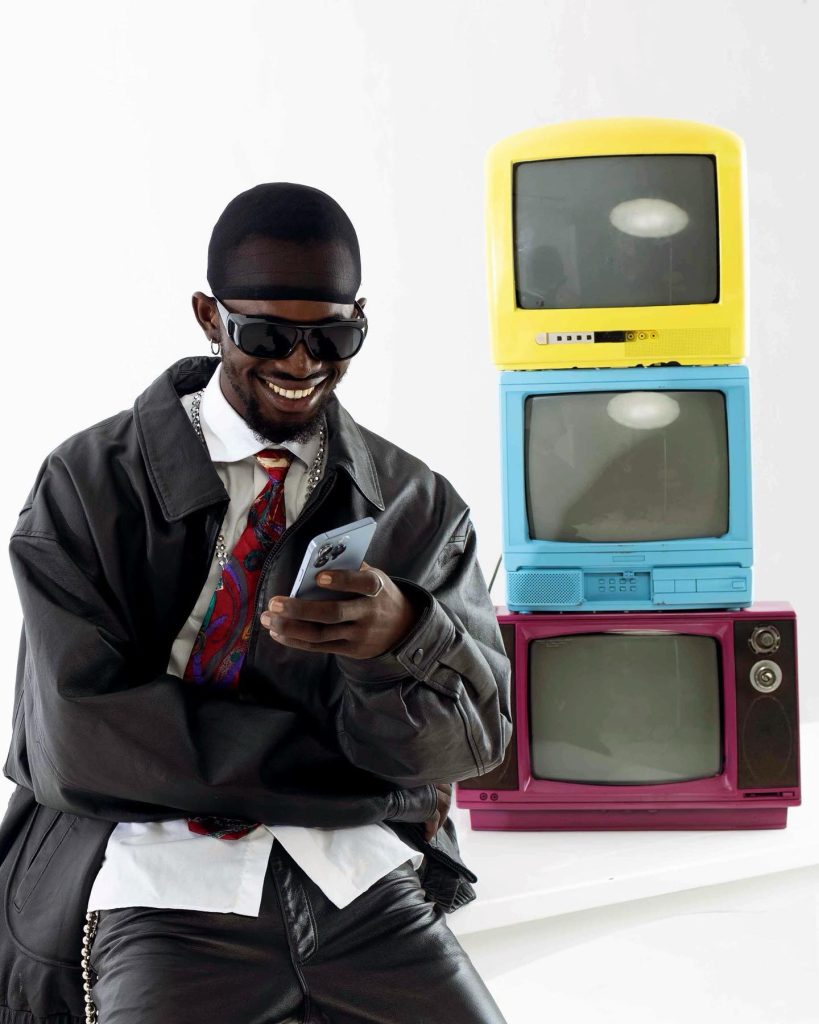 One cannot underestimate the impact of this award on the artist's career and the greater Ghanaian music industry. Black Sherif's win not only brings pride to his home country but also reinforces the idea that talent knows no boundaries. His success underscores the fact that artists from around the world, regardless of their background, can reach new heights if they produce exceptional music and tell compelling stories through their craft.
In recent years, African music has been enjoying a renaissance on the global stage, and Black Sherif's victory is another shining example of this trend. With artists like Burna Boy, Wizkid, and Davido achieving international recognition, it's clear that African music is no longer confined to its home continent but has become a universal language of artistry and self-expression.
Moreover, Black Sherif's win serves as an inspiration to aspiring artists both in Ghana and beyond. It sends a powerful message that no dream is too big, and hard work, talent, and dedication can pave the way to international acclaim. The artist's journey from the streets of Kumasi to winning a prestigious award on a global platform is a testament to his perseverance and passion.
Black Sherif's victory as the "Best International Flow" at the 2023 BET Hip-Hop Awards is a moment of immense pride for Ghana and a symbol of hope and inspiration for the global music industry. His remarkable journey and incredible talent are breaking boundaries and showcasing the universal appeal of Ghanaian and African music. As we eagerly anticipate the next chapter of Black Sherif's musical career, his success reminds us that great music can transcend borders and connect us all through the power of art.