Bridal Affair: The Tale of dannyNarh Tailoring
"In 2009 while still in high school studying visual arts, I used to draw portraits a lot and at a point I realized almost all my portraits had some sort of fashion sense in them. This later developed into making paintings of clothes and creating my own imaginary designs. I began to create and create more each day. At a point I felt very good about it all and decided I will pursue a course on that in the near future".
When Daniel Narh discovered his passion for fashion, he opted for wedding fashion that focuses more on women in an era which was full of stereotypes and as such, was a small rebellion against the times. Comparing when he started to now, Mr. Narh explains that, "working in fashion today is way different from when I started. Today's fashion has become more elaborate because a lot of trends come in and out each day and that has also advanced creativity in the industry".
Established in 2012, dannyNARH Tailoring has grown to consist of two branches and is currently situated in the western part of Ghana (Takoradi) and southern part of Ghana (Accra, Newtown). Originally established to indulge in unisex fashion, the brand is now more focused on feminine styles with a specialty in wedding and engagement dresses that are mostly handmade in terms of fabrics, crystal work and even bead works. Serving as the Chief Executive Officer, Mr. Narh also plays the role of a Creative Director. Scouting for new talents for the brand, dannyNarh looks out for "persons with some experience in bridal sewing, punctuality, paying attention to details, design and ability to sketch complete garments." Speaking on work ethics, Mr. Narh is a staunch believer of honesty. He mentions that, "I make sure not to deceive or mislead any of my clients or even people I work with no matter the circumstances or the outcome". Aside this, this young CEO makes sure his brand is fully accountable for all actions by every member of the company. No wonder his brand has grown into a successful one.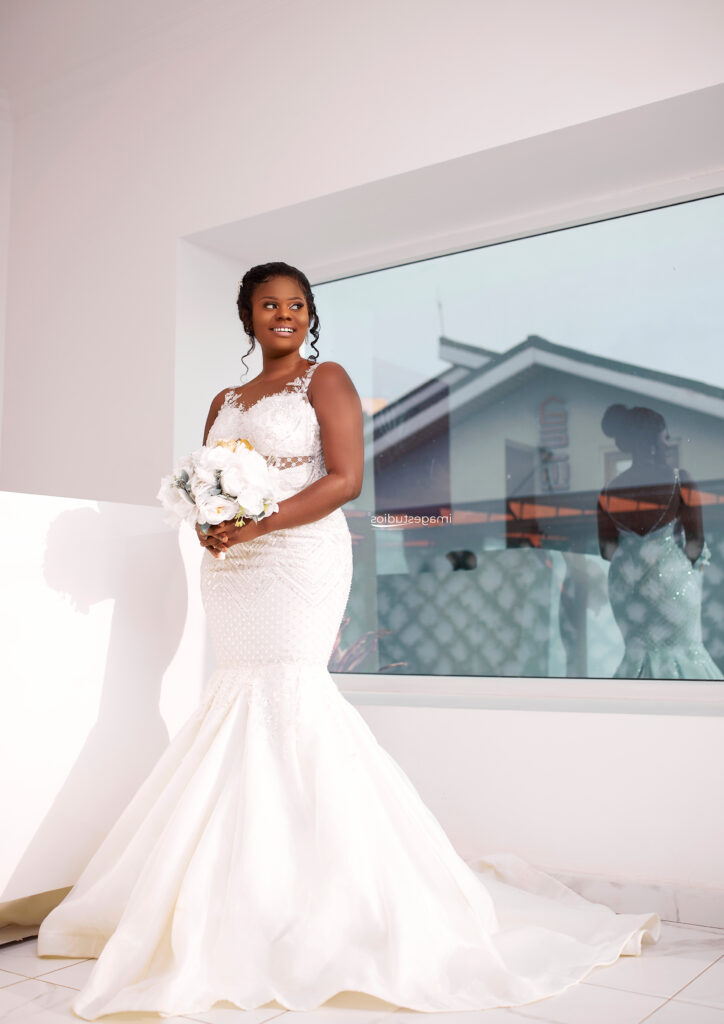 Despite the numerous successes and achievements, the road hasn't been an easy one. dannyNARH's passion for wedding fashion came at a cost and a lot of disadvantages. Although always knowing he wanted to be a fashion designer, his love for wedding fashion developed later on. Mr. Narh's love for wedding gowns came out of his love for royalty. "I love royalty and knowing very well that originated wedding gowns and the unique way it defines various feminine figures and to know that you are responsible for someone's happiness on that special day", served as a fuel to his passion.
On his decision to branch into wedding fashion, he states that, "I have always loved weddings and as a designer you get the chance to play a very important role in the entire wedding process. As a designer, you will take measurements of the bride, use sewing machines to construct the gown and, in some cases, use a needle and thread to add embellishments such as beads or embroidery. You may also design and sew the dresses for the wedding party, including the bridesmaids, the mother of the bride and the maid or matron of honor. Aside these things intriguing me greatly, I also realized I possessed certain skills (having an aesthetic eye, sewing and pattern-making skills, creativity, persuasion and paying attention to details) needed to succeed in that particular field". However, his biggest fear on branching out was being scared people may not be ready to wear his ideas or wear his work. Much so, even if they do end up liking the brand enough to wear it, in order to have the line as a successful business there is the need to have more skills like marketing strategies than just being a creative designer.
However, Mr. Narh has risen above every obstacle in his way to establish a fast growing legacy: dannyNARH Tailoring. With the help of social media, hidden visuals that were so not detailing to see years back has been brought to light. Aside introducing trends and knowledge to designers, it has also become a medium through which designers and clients network and interact. It has closed the gap between customers and businesses and in the process brought more connection between these parties. As a staunch lover of what he does, DannyNARH points out that, the icing on the cake for him is; "knowing someone will be covered in a beautiful garment that you have made and end up interacting with your work gives you a different kind of good feeling". As a designer you get to observe people interact with your work regularly. Seeing your work in action on a daily basis can be both motivating and inspiring. Most designers get inspiration from projects made before, whether it's an excellent work done or a work that needs to be altered.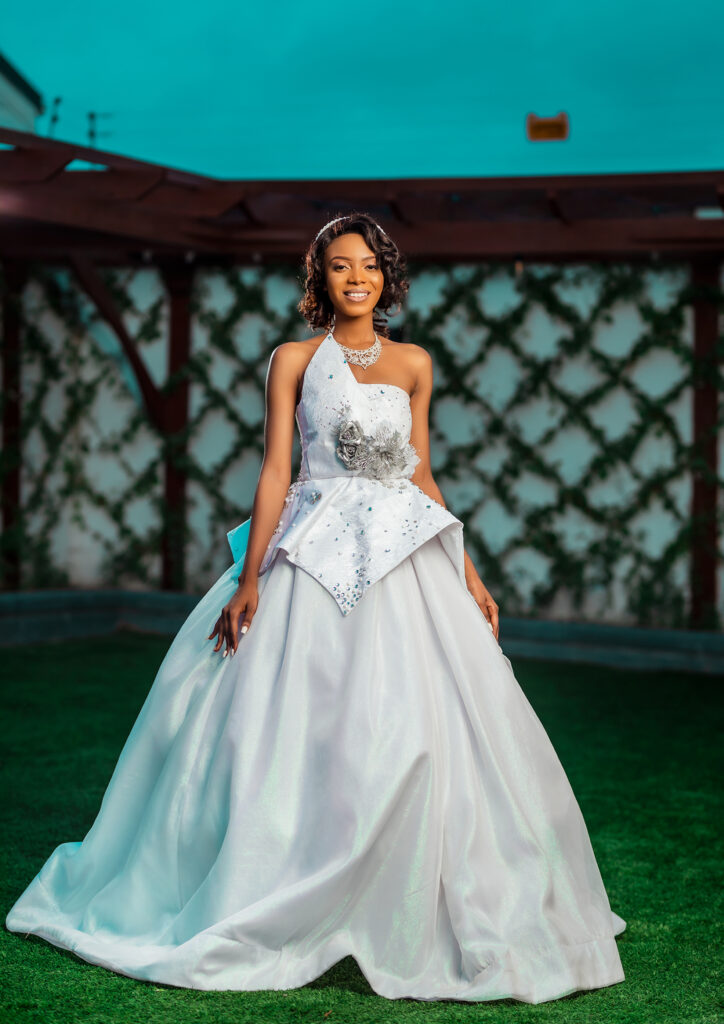 For their new collection named 'MORDERN ROYALTY IN ROMANCE', dannyNARH Tailoring came up with something different from what we normal see brides wear for their weddings. The collection consists of overskirt wedding dresses that represent two bridal looks in one. This type of versatile gowns allows brides to transform their look without actually changing into a different dress. "For many, walking down the aisle feels romantic and bold with a ball kind of flowing skirt worn on top. But for the reception, the overskirt is taken off revealing a dress that you can dance and walk around in". Coming up with this collection was no easy feat. On the insp0iration behind the latest collection, dannyNARH says; "The mood began with a gorgeous floral painting (Still Life of flowers) that I painted years back and I loved the contrast of lush flowers against the mysterious green garden background and an imaginary look of having our African women known with endowed curves in royal garments from the British and how great they look in style. I then translated this inspiration into floral embroideries, rich laces, and layered details, including a few butterflies, as insects and a lot of diamonds and pearls that represents royalty, wealth and power were often part of this work of art. This collection was created to make women feel confident, self-assured and powerful at all levels when wearing it. Several elements like skin color, body type and so on were taken into account to inspire this collection".
Working towards achieving the dream of designing and dressing up Ghanaian Actress and Socialite Benedicta Gaffah for her special day, the brand continues to work extra hard for more success stories. Expect dannyNARH next season collection, which will entail more handmade works from fabrics to detailed crystal and bead works that enhances the feminine body, more naked backs covered up with nude nets, lovely slit cuts, lingerie inspired corsets, full body corseting, long sleeves bridal capes and full-length lace cover ups.