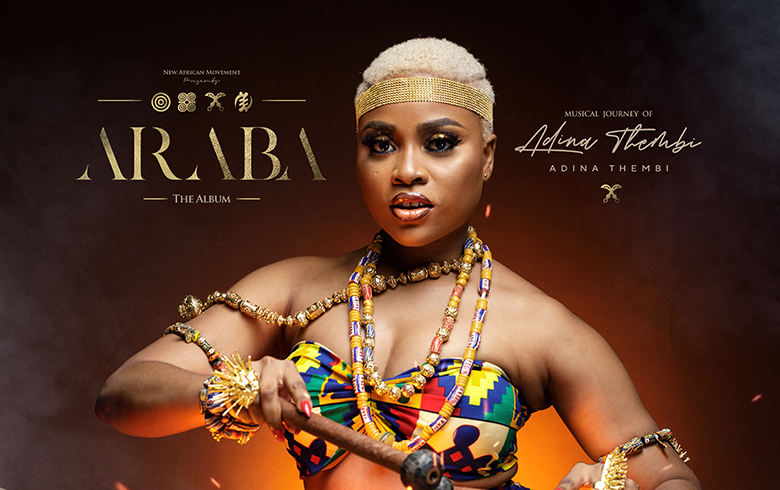 'Araba' Is Ready & Here Is What We Know About It.
Who could ever have guessed that Araba will be the name of the dynamic singer and vocalist, Adina? It's not just her name but now that of her debut album. Araba is a Fantse 'day-born' name designated for females born on Tuesday. Day-born naming is very much a custom across tribes in Ghana; but what is the significance of this name to Adina's album?
[pms-restrict]
Colossium Magazine' editor in chief was amongst the selected few invited to a private listening session of Araba. The event which took place at the Lynx Entertainment Studio took guests on a musical journey through Adina Thembi's life as Araba. Each song is a piece of her. The album was well received with a record 9.5 approval rate from guests present. During a Q&A session with the multiple Best Vocalist artiste, Adina; the artiste explained that with this album she wants to bring her fans closer to her by giving them an Insight of who she has been and is as a person.
Araba is a true artistic body of work. It's a well construct and crafted musical artistry. The album consists of mixture of popular genres like Highlife, R&B and Reggaeton. No stone was left unturned during the production of this musical masterpiece. Clearly Adina has crafted a musical clone of herself. Adina is in a race of her own as far as Araba is concerned considering the fact that she gives off different sides of her in every story she narrates on a song. Her musical diversity has been showcased in this album – did you ever guess Adina could make a song like 'WHY'?
It's a 10 track album. Great stories are usually told in short forms so is the story of Araba – a short musical autobiography. Adina Thembi is the modern age version of Picasso. She brings her vocal mastery into her story telling process. "I am excited about this album and I know my fans will love it", Adina said when asked about her impression of the album during the private listening session. On the subject of writers for the album, Adina acknowledged that she had talented and experienced song writers to assist her in telling her story. KiDi, Richie Mensah and Kwame Farkye are amongst a legion of writers who worked with her on the album.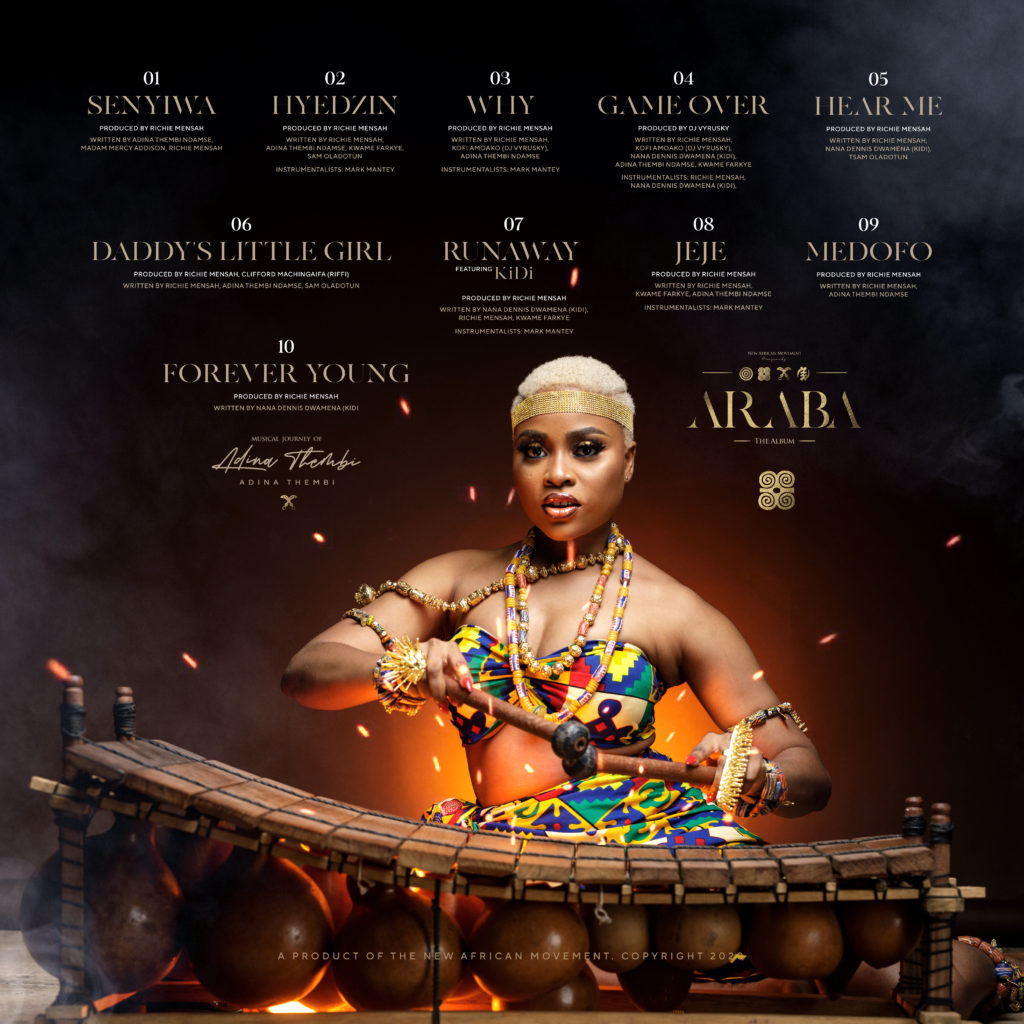 Lynx Entertainment founder and colossal music producer, Richie Mensah known for his mastery and hit songs produced 9 out of the 10 songs. Richie Mensah's involvement with this project adds legitimacy to this album as he is known to produce award winning sounds. DJ Vyrusky also added his touch to the album introducing a fresh and unique sound. Known for his high tempo sounds, DJ Vyrusky twisted his elements and samples to bring the magic and fire needed for the song titled 'Game Over'. Lynx Entertainment award winning artiste and 'Say Cheese' hitmaker, KiDi lent his vocals and lyric to the song titled 'Runaway'. The duo are a musical match made from 'Heaven', it's no surprise KiDi is the only artiste featured on the album.
The album comes out on October 30 on all digital stores. Araba is an album that is immune to aging. The album speaks to everyone on all levels. It will take true music enthusiasts to appreciate the mastery, creativity, talent and hard work put into this project by Adina Thembi. Araba is the musical autobiography of the century; it is truly the musical journey of Adina Thembi.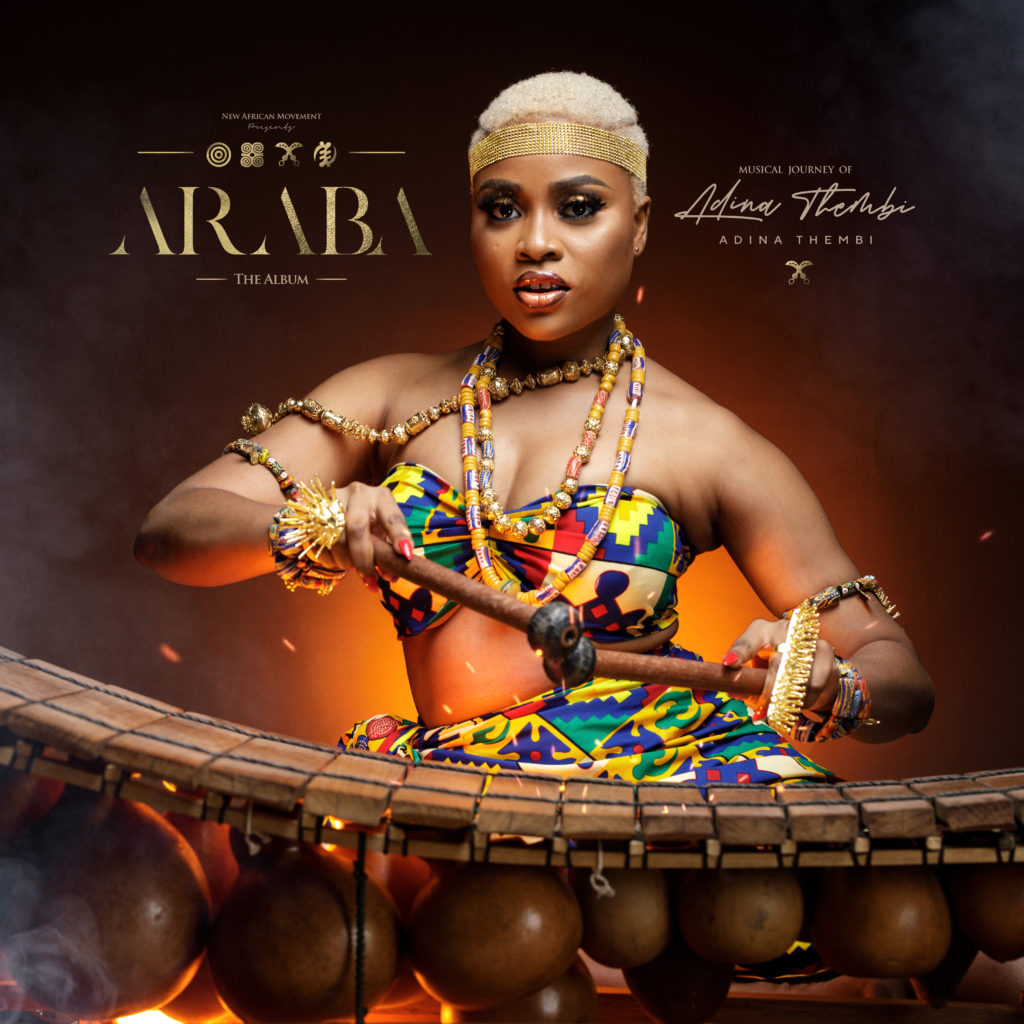 [/pms-restrict]
---
[pms-login register_url="https://www.colossiumag.com/signup/" lostpassword_url="https://www.colossiumag.com/password-reset"]