Meet Ghana's Queens Of Tik Tok
Tik Tok is a video sharing platform that has literally come to stay. More and more people are getting hooked up to this Chinese owned mobile application. With lots of videos in circulation almost every day, people are beginning to ask "Who's ruling Tik Tok in Ghana?"
Well we might just have the right answer. Tik Tok which has now become one the worlds trending app has made some social media freaks so popular and also helped many young people discover their talents which perhaps many never imagined they had within.
"Meet The Queens of TikTok"
For the past few months as we entered into this year, many have shifted their attention to many social media apps with TikTok inclusive. Many young girls have risen to the top through the use of TikTok for short skits and videos. Thus it has brought them under the spotlight of popularity. Lots of them have become brand ambassadors which earns them some level of income.
Most interestingly, while we are giving all our attention to these young ones who are TikTok gurus most of Ghanaians celebs have also joined in already. Initially, TikTok was supposed to be an app that helps the individual to kill boredom but now the idea varies from the other. Now it seem like the celebrities have taken over to build up a more stable fan base, yet there couple of young ones there on the platform who are making waves with what they can do best.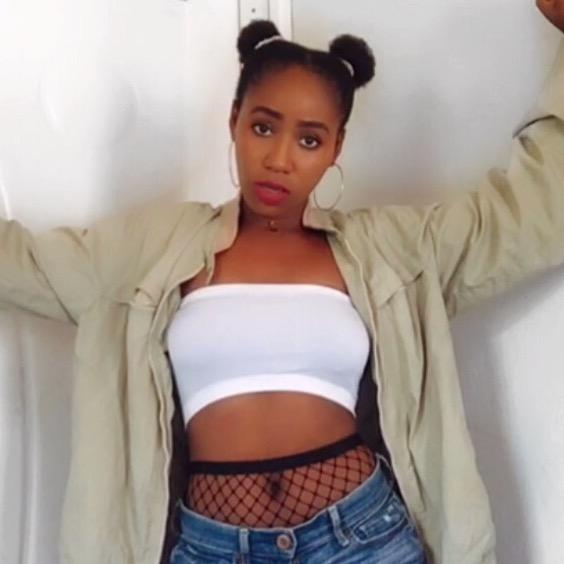 Here are the queens of TikTok in Ghana Jacky Mensah, Nancy G and Peggy Lamptey. These girls are not popularly known publicly but are the queens of TikTok. They started the TikTok craze in Ghana. These girls despite the lockdown challenges managed to put smiles on many faces not only did they do that but also found a way of paving way to becoming brand ambassadors and amongst others. So there you have it. The question that you've always wanted to get an answer to has now been answered.