Style Mistakes Men Make
Men like to look and smell good at all times. First impression it's said matters therefore it's important to make the right fashion statement at all times. Official or casual, you just have to get it right. Most men pick their ideas and inspirations form other men…well that's not bad, however make sure that whatever you do, you don't make the same mistakes as they do
Severely Over or Under Dressing
One of the more common style mistakes I see from young men is completely missing the formality mark. For many, young adulthood is the first time we're exposed to situations that widely vary in their level of formality. Without past experience, it can be really difficult to judge each scenario for the appropriate level of dress. This lack of experience may cause someone to wear an "interview suit" out to a laid-back dinner when trousers and a dress shirt would've been perfectly appropriate. It can also mean showing up to a straight-laced networking event in chinos and your best flannel shirt.
Solution – Learn to love the v-neck sweater over a button down. This is my go-to look when I'm not 100% certain of the dress code.
Over Accessorising
As we learn more about men's style, we absorb the information like a sponge. Armed with this new knowledge and eager to put it to good use, guys end up wearing a dress watch, bracelet, pocket square, lapel pin, tie bar, collar pin, suspenders, belt, and anything else that catches their attention – all at once. This is what I like to call the "Christmas tree look". Real style isn't about including an arbitrary number of accessories into an outfit but rather blending them seamlessly so that no single element dominates.
Solution – When it comes to style, less is often more. Pick one or two accessories and make it your signature look. If you love French cuff shirts, rock the cufflinks but skip the lapel flower and tie bar. If you find yourself becoming a watch aficionado, you can probably stand to skip the bracelets and rings.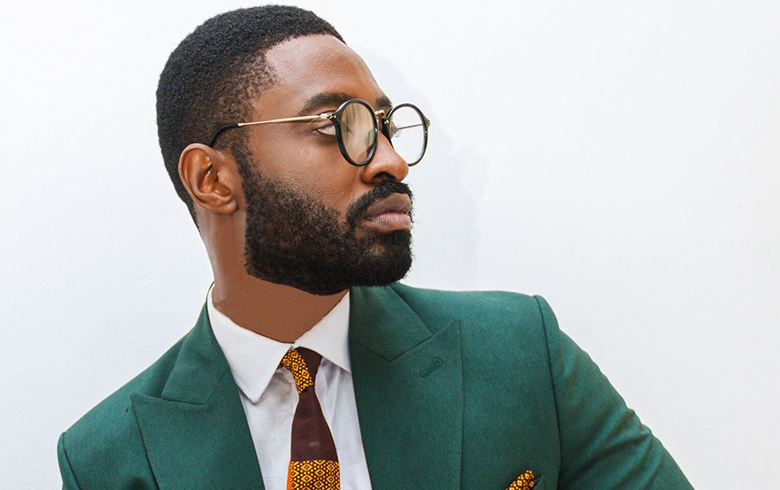 Wearing Dark Dress Shirts
There's nothing inherently wrong with darker colored dress shirts, but they do take more skill to pull off. They don't flatter every complexion, can be hard to match to certain suits, and are generally considered more casual than lighter dress shirts. But where things go really awry is when your tie is lighter than your shirt. This look can be pulled off, but should be left to the more seasoned style vets.
Solution – When in doubt, choose lighter dress shirts. They're universally flattering, appropriate in nearly all settings, and when worn with a jacket, help draw the eye up to the wearer's face.
There's nothing wrong with having a wardrobe of white or very light-colored dress shirts with small patterns and stripes for a little color.
Buying Outfits vs. Building A Wardrobe
Usually prompted by a formal event such as a we dding, the first step most young men take is to go out and buy a shirt and tie for the occasion -this is how I got my start in the world of men's style.
Solution – Think in terms of building a solid foundation before venturing into more specialized pieces. Start building your wardrobe with neutral and universally flattering colors, subtle patterns and textures, pieces of similar formality, and items that bridge the gap between casual and dressy. For example, flannel shirts wouldn't work very well with a closet full of silk sweaters and black trousers..
Not Dressing For The Season
No, you don't have to have a pastel wardrobe to rival Jay Gatsby when the mercury rises. But having some lighter weight fabrics for the warmer months and heavy cotton and wool for the rest of the year will put you well ahead of your peers. Have you ever seen someone wearing a black wool suit with shiny tuxedo shoe at an outdoor summer wedding? It looks completely unnatural and wildly uncomfortable. Regardless of the level of formality, dressing for the season and weather will catapult your image forward.
Solution –To greatly enhance appearance and comfort, look for linen and lightweight cotton in lighter colors for summer. Also, pick up heavy cotton or wool trousers, warm wool sweaters, and thick flannel suiting for the colder months. And to avoid looking like an out-of-towner who didn't check the weather report before heading outside, also be considerate of your outerwear. Coats, hats, duck boots, sunglasses, light jackets, or an umbrella can go a long way in helping you look functionally stylish.