The Doctor Who Performed A Satirical Surgery On Our 'HIGHESTS'
CALL IT A SCAM OR FRAUD. IT'S NOTHNG BUT AN AWARD SCHEME. At least that's description of the event by its organizer, founder and overnight social media celebrity Dr. Kwame Fordjour a.k.a Dr. UN. Our society is full of heroes and influential people therefore it comes as no surprise if they're recognized for their contributions and efforts towards development in our society.
Awards/Rewards have always being part of human civilization. They take varied forms –titles, plaques, promotions just to name a few. In Ghana there are several award schemes that honour and recognize contributions of personalities in their various fields or industries. Ghana Music Awards, RTP Awards, 4Styte MVA, 40 Under 40 Awards, 3 Music Awards and more are organized annually throughout our calendar year. Such is the case of the Global Blueprint Excellence Awards organized by event organizer Dr. Kwame Fordjour at the Alisa Hotels.
[pms-restrict]
Dr. Kwame Fordjour has come under media scrutiny amidst his new found celebrity status; over the discovery of his award scheme not being affiliated to the United Nations and the Kofi Annan Foundation as alleged by the organizer of the event. This puts the organizer in what may be called perilous situation as far as public sentiments are concerned considering the personalities awarded and recognized at this year's edition of the event.
Ever since the news broke out and subsequently a PR by the United Nations distancing itself from the brouhaha, the public has been divided on the issue. Many are hailing the ingenuity of Dr. UN whereas others are calling for his head on the grounds of fraud. With some claiming Dr. UN suffers from a mental illness typically bipolar. But he is really bipolar or suffers from any form of mental condition? How did a man of his status and supposed mental condition pull off such an event? Does this assertion seek to imply that organisation of award schemes are a reserve for mentally insane persons? Certainly not! Why then is then is he being labelled as such? Perhaps that's the only logical conclusion by the public considering the persons present and awarded at the event.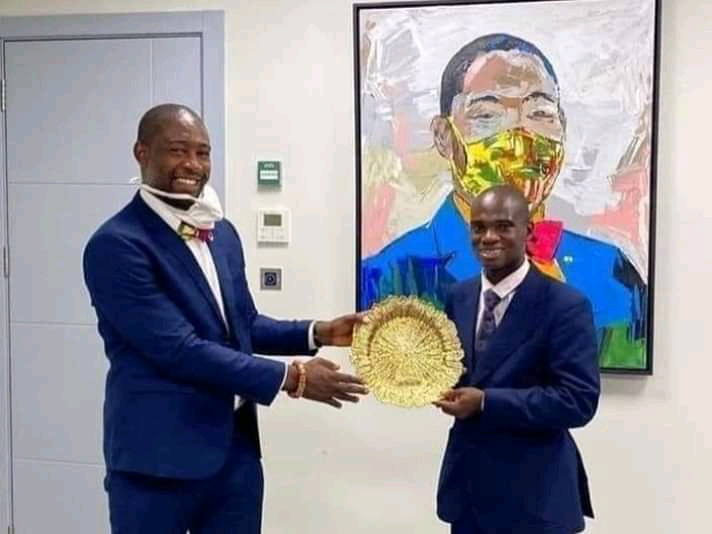 Sarkodie, DBlack, DJ Black, Berlamundi, Captain Smart, Chairman Wontumi are amongst the list of personalities awarded at the event including public office holders, lawmakers, religious leaders and C.E.Os of various institutions. Insanity cannot bring such a vision into fruition. It takes meticulous planning, technical knowhow, funding and credibility to bring such a scheme into fruition. But for timely disclosure of the non-affiliation of neither the United Nations nor Kofi Annan Foundation to the event, Sarkodie's tweet would have symbolized his victory lap and once again secured his position as the most influential artiste in the country. Dr UN perhaps had the best of intentions for his scheme but lacked the credibility to attract these personalities thus borrowing those of the United Nations and the Kofi Annan Foundation.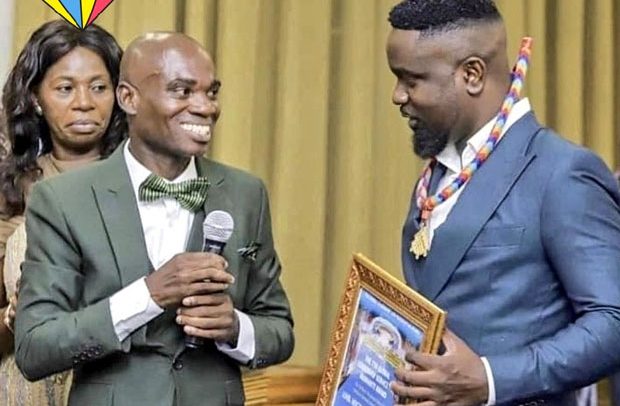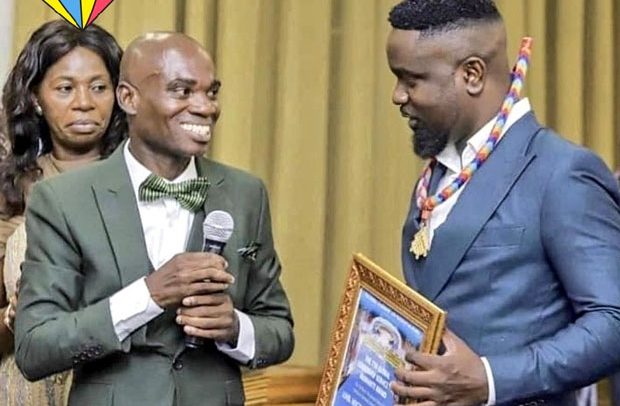 The debate is ongoing with the public on opposite sides of the argument. Confidence is the word used to describe the personality of DR. UN. This singular act has exposed the thirst and hunger for recognition and accolades by certain persons therefore overlooking very important details. Dr. UN performed a satirical surgery on the highest order of persons in our society by marching them to the slaughter house of comedy. This singular act has exposed the thirst and hunger for recognition and accolades by certain persons therefore overlooking very important details.
[/pms-restrict]
---
[pms-login register_url="https://www.colossiumag.com/signup/" lostpassword_url="https://www.colossiumag.com/password-reset"]
---