It's Time For The 'Highest' To Take A Break
"I'm about to put the Highest to the ground" – Ball J. Was that prophetic or just 'punch line'? Ball J made this categorical and daring statement in his Lullaby song during a feud with the Sarknation president, Sarkodie earlier this year. 2020 has been a very tough year for the 'Adonai' hit maker and it's time for him to take a break and prepare for a comeback…everyone takes a break sometimes.
Sarkodie is the most hardworking music artiste in Ghana since he debuted into the industry in 2008 – that's over a decade ago. He's the biggest rapper in Africa with several awards to his name – BET, GMA, Headies and more. In the early days of his career, Sarkodie was the brand ambassador for Samsung Mobile in Ghana, the first ever at the time. He has topped the charts many times both home, abroad and has performed on several stages across the globe alongside world famous music artistes. Sarkodie has also worked with the likes of E-40, Ace Hood, Edris Elba, Rudebwoy and several others. The achievements of Sarkodie cannot be exhausted as he keeps achieving new feats every time as he's the best at what he does – and he actually does.
[pms-restrict]
However, he has never gone off the scenes; not for a moment. He is ever active, relevant and being creative which is why it's time for the highest to take a break. This year has been very challenging for the music artiste starting from when he expressed his frustration about being out of the country and yearning to return home during the spike of COVID-19 worldwide. Some fans and critics of the 'Ofeetsor' hit maker didn't spare him on social media. One would have thought that was just about it. Then the biggest announcement – his virtual album launch of Black Love which was the first of its kind in our nation's history. But that too didn't go has planned and prepared for. On the day of the much publicized and anticipated event, fans we were left disappointed as many couldn't stream the event due to technical challenges. This was a huge blow to Sarkodie and his team.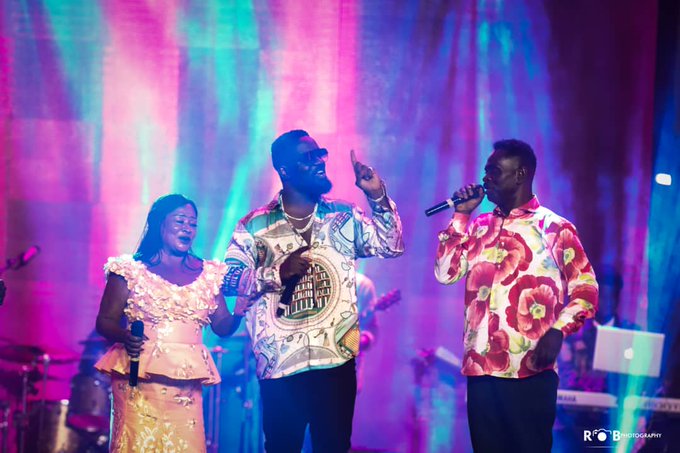 The VGMA 21 couldn't make it any clearer for husband and now father of 2 'it was time'. Nominated in several categories at the annual event including the most prestigious honour Artiste of the Year, Sarkodie managed to bag home only two both of which are Best Collaborations. He was however not present to pick up the awards at the event. Has the nation's favourite reached his peak? Unlike previous years of the event, most were not disappointed with the artiste not winning as many as he used to. Perhaps people want to see new faces. As the saying goes 'over popularity devalues an entity'; and Sarkodie has enjoyed popularity and fame longer than any other music artiste of his time.
As funny as it is, Dr. UN has tarnished the image of Sarkodie; one that will not take just a few lines in a song to address. The public ridicule, the unapologetic posture of Dr. UN is a clear indication that the 'Highest' is gradually becoming the 'Lowest'. Being amongst about 14 recipients of the awards, he has been singled out for trolls and trended on social media for weeks. This unfortunate incident should be the last straw for Sarkodie. It's time to take a break and recover. You have fought a good fight this past decade, it's time to take a step back and regroup yourself for a massive comeback.
[/pms-restrict]
---
[pms-login register_url="https://www.colossiumag.com/register/" lostpassword_url="https://www.colossiumag.com/password-reset"]
---