'Escape from Pretoria' Director, Francis Annan Open To Doing A Film On Kwame Nkrumah
What does it take to capture the most daring prison escape of all time into a film? Although that sounds like a dramatic hyperbole for Francis Annan, he admits that there hasn't been quite an escape like the one he captured in 'Escape from Pretoria', a biopic prison-break thriller set during the anti-apartheid era in South Africa.
According to Annan, writer and director of the film, "It is the first time that I have seen someone actually make a contraption to actually open doors with keys, and also use the mind in that way. So it is the most unique prison break that has ever been committed to film, one could argue. Also the Pretoria prison was a white-only political prison, and to my historical knowledge, the only one anywhere in the world. So that also adds some unique elements to it."
'Escape from Pretoria' is based on the true story of Tim Jenkin (Daniel Radcliffe) and Stephen Lee (Daniel Webber); two young white South Africans who were branded as 'terrorists' working covert operations for Nelson Mandela's banned ANC. They were incarcerated in Pretoria Central Prison's maximum-security wing in 1978. With breathtaking ingenuity, meticulous surveillance, and wooden keys crafted for 10 steel doors, they make a bid for freedom.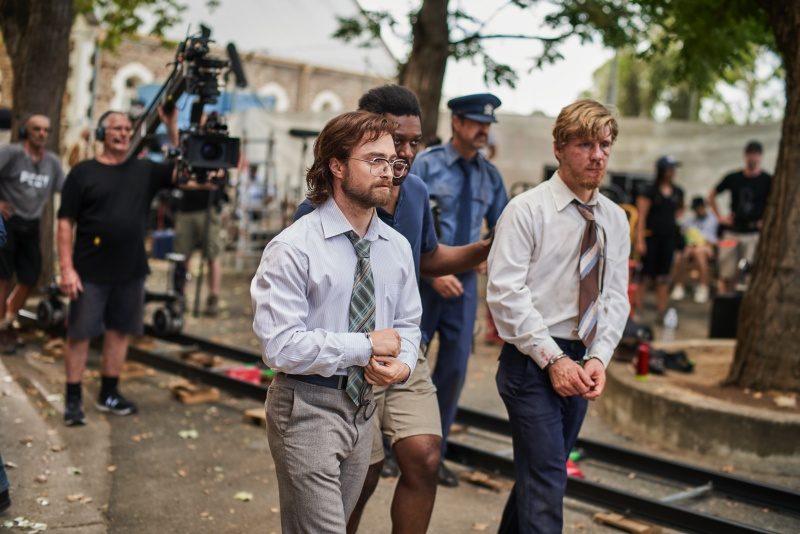 For Annan, it was important to be faithful to the meticulousness of the story as a writer and director: "When you direct something you haven't written, you can be a sort of new lens, and you are not bogged down in the details of this works or this doesn't work, because you have that objectivity which is what everyone is striving for. And yet, when you write as well as direct, you can put a lot of the aesthetics of the film in the script."
He recounts when the production went over budget while filming: "I had to go home at night after shooting to rewrite scenes and change the location to a different part, where the set was already built, so we didn't have to spend more money to build new sets. So being able to have the whole film in my head, rather than communicate with a writer who then goes off for two days and then gives his notes, made it more of an efficient cycle which helped with schedule and budget issues."
The film debuted in Africa through the TNT Original catalogue, which offers a brand-new, original movie premiere the first Saturday of every month from July 4. Francis Annan hopes that the voyeurism involved in looking back into the era of apartheid and the fight against racism would draw audiences in Africa to engage with the film.
The release of 'Escape from Pretoria' comes at a time when the world seems more united against racism than ever.
"With Black Lives Matters, what has been interesting is that, slightly different from the civil rights movement in the sixties, we are seeing huge crowds of Caucasians as well as Asians in big protests in European countries and Central Asian countries. So that collective universality, where it is not just one ethnic group but all ethic groups, is similar to what we have in the film, where middle class young Caucasian men were even sentenced to prison for what they believed in.  That kind of universality of everyone speaking out against racism, I think is a common theme between what is happening now and the story," Annan opines.
As the grandson of the famous Justice Daniel Francis Kweipe Annan, Speaker of Ghana's Parliament from 1993 to 2001, Annan is well aware of the many rich stories waiting to be told from Ghana. One particular story seems to be calling his attention the most.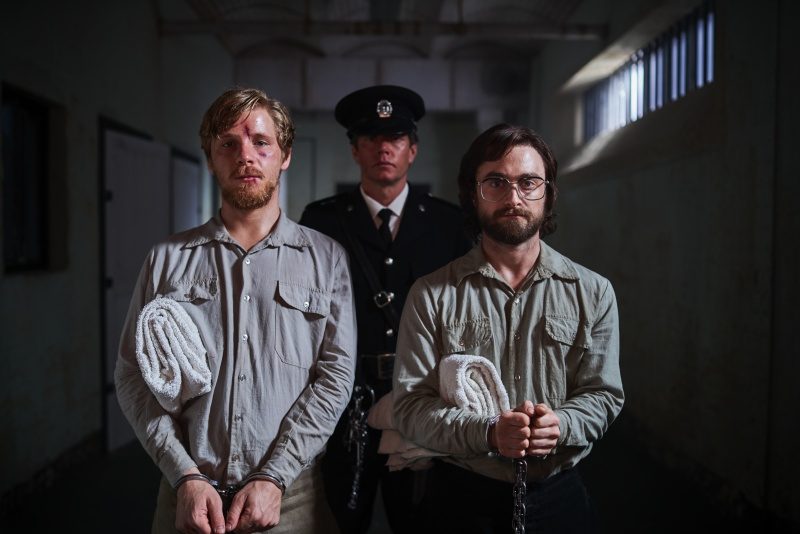 "Someone has approached me about a Kwame Nkrumah project. They wanted to make it into a TV series but I am a big proponent of film. I am very interested in stories like that and even that of Jerry John Rawlings or my grandfather. Kwame Nkrumah particularly is a story I am still looking at how an iconic feature film could be made out of, " he hinted.
Although increasingly, there is more and more content from Ghana and the rest of Africa, Francis Annan believes it is important for the continent to find its unique voice and lens in telling its story to the world!
"One thing you find with the increase in content is that, if you don't have a new lens, a new voice, a new language or a new way of saying things, you can be making 15 series and they all look the same, and people get increasingly bored. So what you find out now is that people are looking for something new. In terms of international voice, Africa is maximally untapped.
We have a strong history of telling stories of allegory, subtext, metaphors and folklore. So we have the power in terms of our stories, and we have to package and clean it up and show that the African voice has something to offer in terms of a new and interesting lens on what could otherwise be an old and already hackneyed genre or story. I think the more we do that, the more we can reach out internationally."