Sarkodie Made History One More Time
The heading is perhaps misleading or inappropriate description for the feats of the man that has come to etch his name on the walls of history. Every generation has its own legends and icons; and this gentleman is born to be both.
He debut into the music scene was on a project by Hammer of the Last 2. Of the several rising artistes at the time, this emcee has go ahead to forge his own path and leaving trails for the younger generations. Sarkodie is undoubtedly and undisputedly the most successful music artiste in Ghana and perhaps Africa at large as far as his generation is concerned.
Having won many of the awards he's been nominated for both locally and internationally, the Sarknation CEO doesn't seem to stop there. His creativity and will to be unique pushes him beyond his limit on every project he embarks on. Sarkodie has successfully established his Rapperholic concert brand with fans and enthusiasts highly anticipating each year's edition. Sarkodie has also successfully established a new wave of rappers – a cult I will refer to as Sarkologists; who deliver their lyrics on 808 hard bass hit with flows and punch lines delivered in symphonic manner.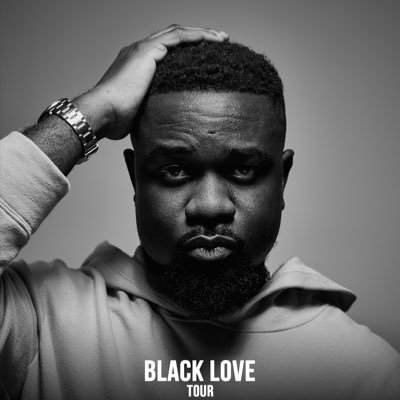 Sarkodie on August 16, 2020 added to his lists of ingenuity and greatness as he teamed with virtual reality events streaming company CEEK. The event took place in Accra at one of Ghana's most iconic and reserved place, The Independence Arch. The event was streamed live on Ceek and Ceek's Facebook. Fans of Sarkodie couldn't hold on to their admirations and praises for the celebrated rapper. Prior to the start of the event, over 50,000 viewers had been waiting to watch the Ofeetso hit maker to grace the stage with his ecstatic and energetic performances. Although the streaming platform suffered a technical challenge due to the massive traffic that was recorded on the platform – according to a tweet from the company; Sarkodie delivered a great concert.
The most anticipated event of the year, Black Love concert made history for Sarkodie and ultimately Ghana. Millions of people viewed from across the globe. Sarkodie has come to change the rules of the game. He's exploring areas and opportunities that most artistes wouldn't. Thanks to Sarkodie we will have a Joey B virtual concert which is a good thing. This is what Sarkodie does, he sets trends.